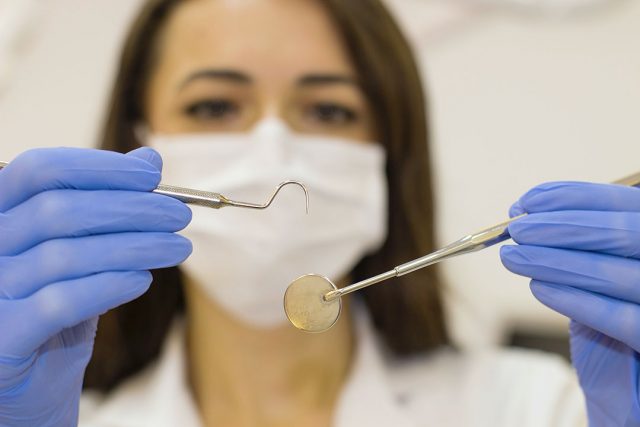 People neglected their teeth over the pandemic and now that restrictions have loosened, it might be time to visit the dentist.
"It's critical that we reset bad habits as clinics slowly begin to increase their operating hours," said Dr. Leo Gerald R. De Castro, managing partner at the Asian Center for Dental Health Specialties.
"When this pandemic began, nobody expected that protecting ourselves from this disease by remaining socially distant would come at the cost of personal health," he added, referring to coronavirus disease 2019 (COVID-19).
Dental check-ups every six months, whether in person or virtual, is the best way to ensure that problems don't get worse, he said, citing a study released by market research group IPSOS and pharmaceutical company GlaxoSmithKline (GSK) this March that showed close to half (46%) of 500 Filipino respondents reduced their frequency of visiting a dentist compared to before the pandemic.
The most common issues reported by Filipinos are bad breath (74%), tooth decay (72%), and plaque or tartar build-up (60%).
"When it comes to everyday hygiene like toothbrushing, the standard recommendation I would make is to brush your teeth for two minutes twice a day, in the morning and evening, with a soft-bristled brush," said Dr. De Castro, adding that a toothbrush should be replaced every three to four months to avoid bristles becoming too frayed to clean hard-to-reach spots.   
SNACKING AND STAINED TEETH
Frequent snacking during lockdowns and drinking beverages like coffee or tea, which can stain the teeth, contributed to 77% of Filipinos suffering from sensitive teeth, 42% having yellow teeth, and 34% having cavities.
"Consumption awareness is key to take action against these," said Dr. De Castro. "The best thing we can do is avoid excessive snacking of foods and beverages that are high in sugar as these can cause dental caries or cavities."
Those already experiencing issues like plaque buildup or acute toothaches are advised to virtually consult their dentists to get a quick professional opinion on minor concerns that do not require immediate treatment.
MOUTH, HEART, BRAIN
People with gum disease have two to three times the risk of having a heart attack, stroke, or any serious cardiovascular event, according to research from Harvard Medical School. "This is due to gum diseases potentially increasing the body's burden of inflammation. Plaque can also break off the walls of blood vessels, which can travel to the heart or brain," said Dr. De Castro.
Diabetics are also at risk of gum infection. The connection lies in the body's blood vessels: "Poor blood sugar management leads to higher risk of oral infections. Uncontrolled diabetes weakens white blood cells, which are our bodies' defense against bacterial infections that can occur in the mouth," he said.
Meanwhile, Emerson Aguinaldo, GSK Consumer Healthcare's general manager for Southeast Asia and Taiwan, pointed out that oral habits have long-term effects.
"Good oral care habits like good, regular tooth-brushing using proven effective consumer healthcare products (toothpaste, mouth rinse and floss) are no exception," he said. "We need to show people the power of getting these habits right due to the many positive effects this can have on overall health, ultimately reducing the risk of developing a number of health conditions in the long term.
"I hope more Filipinos can think of dental hygiene as a form of self-care," said Dr. De Castro. "Self-care is all about taking time to do things that help us live well and improve both our physical and mental health. Simple oral hygiene practices can help us minimize the risks of these life-changing conditions." — Brontë H. Lacsamana