Home
Editors' Picks
Devices to detect diarrhea-causing pathogen ready for field testing — DoST
Devices to detect diarrhea-causing pathogen ready for field testing — DoST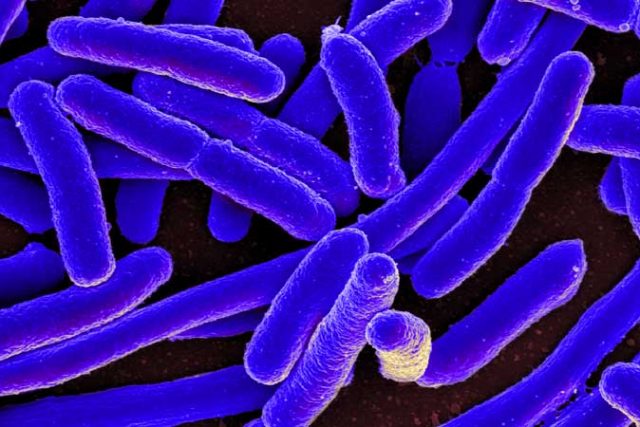 EASY-TO-USE, low-cost, paper-based devices called µPADS (Microfluidic Paper-based Analytical Devices) that detect E. coli, a bacterium that causes diarrhea when ingested by humans, are ready for testing.
"We have developed five devices, all to detect E. coli in contaminated water. Hopefully, we can field these test devices and check their efficiency in the next few weeks," said µPADS project leader Dr. Lori Shayne A. Busa of Nueva Vizcaya State University, at a recent press conference.
Water-borne diseases like diarrhea are among the most documented outbreaks caused by poor water quality after the onset of disasters. Fourteen municipalities in Nueva Vizcaya have been identified for field testing.
µPADS is one of three ongoing projects under the Philippine Council for Health Research and Development's Disaster Risk Reduction and Climate Change Adaptation in Health (DRR-CCAH) program of the Department of Science of Technology (DoST).
The other two are eSalba, a health index and vulnerability reduction system, and ready-to-eat food products for one- to five-year-old children.
eSalba, a web-based and mobile application, aids emergency responders in decision-making during disasters. The local government units (LGUs) of Calapan, San Jose, Romblon, and Puerto Princesa are looking into rolling out the app, which already serves Marinduque.
eSalba is designed to help LGUs in health monitoring, route planning, defining evacuation policies, and adapting disaster measures. The app is part of a larger project called D-HIVE (Development of Health Index and Vulnerability Reduction System), which was created to improve the resiliency of island provinces.
"The app is designed for various geopolitical units, from households to barangays," said D-HIVE project leader Dr. Delia B. Senoro of Mapua University. She added that even households can improve their disaster resiliency by checking the indices in the app. "Our end target is to have this used by the whole country… Information at the household level is important."
The third project is a program focused on developing emergency food reserves that will address the age-appropriate nutrient requirements of one- to five-year-olds. Made from produce in the Davao region and enriched with essential micronutrients, the ready-to-eat (RTE) food products are being developed to treat possible nutritional deficiencies and the acute malnutrition of children during disasters.
The formulation of a fruit-veggie leather with puffed rice and peanuts, as well as a seed-enriched whole grain biscuit, has already been completed. In the works are an all-veggie monggo (mungbean) meal and an all-veggie cornmeal porridge. Food safety tests and the development of production processes for the four products are ongoing.
In Mindanao, no RTEs are formulated for children, said RTE project leader Ma. Christina B. Ramos of the Philippine Women's College of Davao. "We needed to develop food that doesn't need to be cooked, doesn't need to be diluted with water, so in times of disaster kids can have something to eat."
"Natural disasters render us vulnerable," added Renato U. Solidum, Jr., DoST undersecretary for Disaster Risk Reduction – Climate Change Adaptation. "Research and development is a tool we can leverage to lessen their possible impacts."
The DRR-CCAH program's research priorities are as follows: science and technology innovation to improve health services during disasters; food innovations to mitigate the nutritional and dietary effects of disasters; research to ensure the health consequences during disasters are reduced; and climate change adaptation in health.
"If you ask us what our primary motivation is, it's our tagline: 'Science for the people.'" said DoST Secretary Fortunato T. de la Peña. — Patricia B. Mirasol