Lack of infrastructure hampers telemedicine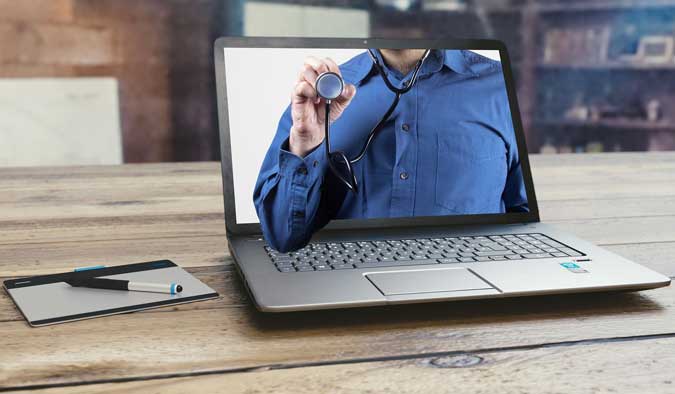 BECAUSE the pandemic made online consultations a necessary innovation, telemedicine has now entered the mainstream. The convenience of booking appointments remotely has reduced barriers such as the need to travel to primary care clinics, thereby allowing patients to consult physicians more often, receive treatments faster, and become more engaged about their health.
Juniper Research, in its May 2021 Telemedicine report, expects the total number of teleconsultations performed worldwide to reach 765 million in 2025, up from 348 million in 2020, reflecting a compound annual growth rate of 17.1% across the forecast period. The UK-based analyst house indicated that the primary factor driving teleconsultation adoption among providers and patients is the increased efficiency they afford the former, and improved standard of care they provide the latter.
In the Philippines, telemedicine includes medical consultations over the phone, as well as chats, short messaging services, and other audio- and visual-conferencing platforms. Healthcare providers conducting these consultations are allowed to issue electronic case reports and prescriptions according to the Department of Health and the National Privacy Commission.
Remote consultation is more appealing given the risks of contracting coronavirus disease 2019 (COVID-19), said Carlo Miguel A. Francia, concurrent business head of Dok2Me, a scheduling platform that powers the Fatima University Medical Center's telehealth portals.
"As of today, we have had a 74.33% increase in 2021 vis-à-vis 2020 in our total of online consultations across all of our platforms," said Mr. Francia. "Also, because of telemedicine's characteristics, some specializations lend themselves better to telemedicine than others. Specializations with the most number of consultations in our platforms are dermatology, psychiatry, and pediatrics."
Cost-effectiveness is another benefit of remote platforms. Juniper Research notes that the average teleconsultation will cost an average of $32.40 in 2025, compared to $93.90 for an in-person one. The average person will use teleconsultation services 3.6 times per year by 2025, added the industry research and data firm, with the number expected to be higher in countries with universal healthcare systems and/or where teleconsultation appointments are mostly, if not fully, reimbursed.
In Dok2Me, doctors' professional fees range from P500-P1,500 depending on the specialization. Patients can pay through cards, GCash, GrabPay, 7-Eleven, and Cebuana Lhuillier. Unfortunately, the platform does not yet have the capability to accept HMO (Health Maintenance Organization) cards as payment.
LIMITED INFRASTRUCTURE
For all its accessibility, telemedicine is not built for emergencies. Dr. Augusto Jose G. Galang, president of the Philippine Society of Gastroenterology, advises patients to proceed to the nearest emergency department for severe symptoms or urgent complaints. "Medical evaluation using this option (telemedicine) cannot replace actual physical evaluation and examination. As such, a complete and accurate medical evaluation is not possible," he wrote in an April 2020 Facebook post.
It is also dependent on the technical infrastructure required for its technologies to function. A robust and reliable broadband connection, which smaller hospitals may find hard to acquire, is a must.
BusinessWorld previously reported that the Philippines ranked 86th out of 140 countries in terms of mobile internet speed, and 100th out of 175 in fixed broadband speed in January, citing the findings of the Ookla Speedtest Global Index.
Dok2Me's Mr. Francia said that because telemedicine heavily relies on technology, there are a number of breaking points throughout the process, including but not limited to: payments, patient and doctor consultation confirmatory notifications, data connections of both the patient and doctor at the time of the consultation, and hardware and software specifications of the devices used by the patient and doctor to access the consultation.
He added that telemedicine necessitates having the facilitating technology and infrastructure behind it to be scalable to other parts of the country.
"The reality is, as long as there are no stable and affordable data connections and devices that people in the D and E classes can readily access, telemedicine cannot be made available to them," Mr. Francia said.  — Patricia B. Mirasol