Home
Editors' Picks
People with asymptomatic hypertension are 'walking time bombs,' says doctor
People with asymptomatic hypertension are 'walking time bombs,' says doctor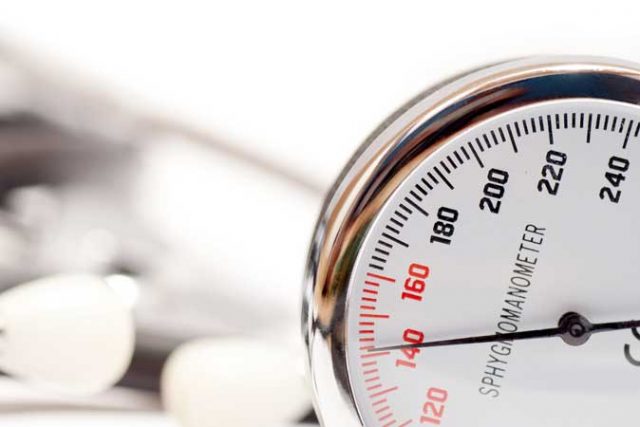 PATIENTS with hypertension are mostly asymptomatic, said Dr. Benjamin A. Balmores, Jr., a nephrologist and trustee of the Philippine Society of Hypertension (PSH). "'Yun ang nakakatakot [That's what's scary]. You are hypertensive but you don't know it. We call [these individuals] walking time bombs," he said at a recent webinar organized for May Measurement Month (MMM), a global campaign that raises awareness around blood pressure (BP).
Initiated by the International Society of Hypertension and endorsed by the World Hypertension League, the campaign has conducted synchronized BP screenings every May since 2017. This year, it will be conducted worldwide in approximately 100 countries, including the Philippines.
Doctors urged Filipinos to have their BP checked through screening sites, or at home using a blood pressure monitor. The captured data may be logged at the MMM website or mobile app, which can then be used by local health authorities for monitoring. According to MMM's informed consent page, all information received will be anonymous; no individual identification will be recorded.
Hypertension is when an individual's BP, or the force flowing through one's blood vessels, is consistently too high — that is, systolic readings (the first number) ≥140 mmHg and/or diastolic readings (the second number) ≥ 90 mmHg. Hypertension significantly increases the risks of heart, brain, kidney, and other diseases.
As home blood pressure monitoring becomes a major component of the MMM campaign during the pandemic, the PSH is also rolling out reminders on the proper method of taking blood pressure readings.
Among these are the need to empty one's bladder and rest for at least five minutes beforehand. During the measurement, individuals must sit on a chair with their feet on the floor and their arm supported so the elbow is at about heart level. Drinking caffeinated beverages or smoking is likewise discouraged half an hour before the test.
How often one's BP should be checked will depend on each individual status, said the US Centers for Disease Control and Prevention. People who have high BP may need to measure their reading more often than people whose readings are within the normal range.
Knowing what your baseline blood pressure is important, Dr. Balmores said, so you won't be caught off-guard by health complications later on.
PINEAPPLE JUICE? NOPE.
Doctors also tackled hypertension myths at the webinar, including the misconception that drinking pineapple juice lowers one's BP. "There is no direct relation between pineapple juice and hypertension. Hindi 'yan totoo [That's not true]," said Dr. Gilbert C. Vilela, a cardiologist and PSH secretary. "If you register a high blood pressure, do not take anything. Run to the nearest doctor." He added that self-medicating may cause more problems than going straight to the nearest doctor or emergency room.
A hypertensive emergency is when one's BP reading is 180/120 mmHg or greater and is accompanied by associated symptoms like chest pain, shortness of breath, back pain, numbness/weakness, change in vision, or difficulty speaking. The American Heart Association recommends seeking immediate medical attention when this happens.
Although some types of food may have the ability to help lower one's BP, these are usually part of the lifestyle changes being advocated to patients, said Dr. Dolores D. Bonzon, a pediatric nephrologist and vice-president of the PSH. Garlic, for example, has a component that increases the level of nitric oxide, a muscle relaxant and vasodilator, but it cannot control the BP of an already-hypertensive individual.
Dr. Bonzon advised living healthy by taking preventive measures. These measures include maintaining a healthy weight, exercising for half an hour most days, eating fewer processed foods, quitting smoking and alcohol, and reducing stress.
She also advised parents to start their children early on healthy habits, as there has been a rise of hypertension in children and adolescents, accompanied by a rise in obesity. "It is important for us to control risk factors, especially obesity," she said in the vernacular.
Hypertension-related diabetes is among the leading causes of mortality in the country, according to data from the Philippine Statistics Authority. An estimated 1.13 billion people worldwide have hypertension, said the WHO, with two-thirds living in low- and middle-income countries. — Patricia B. Mirasol