Hanjin talks seen progressing as Austal deal looms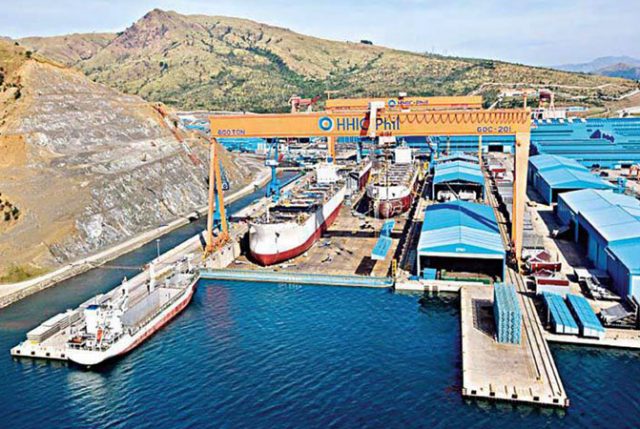 PROGRESS on the takeover of the Hanjin shipyard in Subic is expected within the next two months, Australian Ambassador to the Philippines Steven J. Robinson said.
Australian shipbuilder Austal Ltd. and a US-based company plan to take over the site previously controlled by Hanjin Heavy Industries and Construction-Philippines, Inc. The South Korean firm declared bankruptcy in 2019.
"I'm hopeful that there will be some progress made in the next month or two that we'll see a finalization of all those negotiations," Mr. Robinson said in a briefing on Monday.
"Austal really wants to invest further and become a shipbuilder of choice for the Philippines and for the region and that Hanjin facility, if that comes to the fore, would be a marvelous way to enable that in conjunction with its facility that it has already invested significant funds in down in Cebu."
Austal currently makes catamaran and trimaran ferries in the Philippines for the international market.
Dave Shiner, regional director of Austal, said that discussions are ongoing.
"Hopefully, we'll have some further news over the coming weeks."
Separately, Mr. Robinson said Australian mining companies are showing further interest in the Philippines after the nine-year freeze on new mining agreements was lifted.
President Rodrigo R. Duterte last month lifted the moratorium on new mineral agreements imposed in 2012. In an executive order, the government can enter new mining agreements and review current contracts to renegotiate terms.
"The miners that we already have here, Orica, OceanaGold… they're already thinking about what the future holds for them as a result of that ban being lifted and they've started to reach out to us just in recent times to express interest (in projects) across the Philippines," Mr. Robinson said.
BusinessWorld sought comment from Hanjin's court-appointed receiver Rosario S. Bernaldo but was not able to reach her. Subic Bay Metropolitan Authority Chairperson Wilma T. Eisma said the authority is not a party to the discussions. — Jenina P. Ibañez