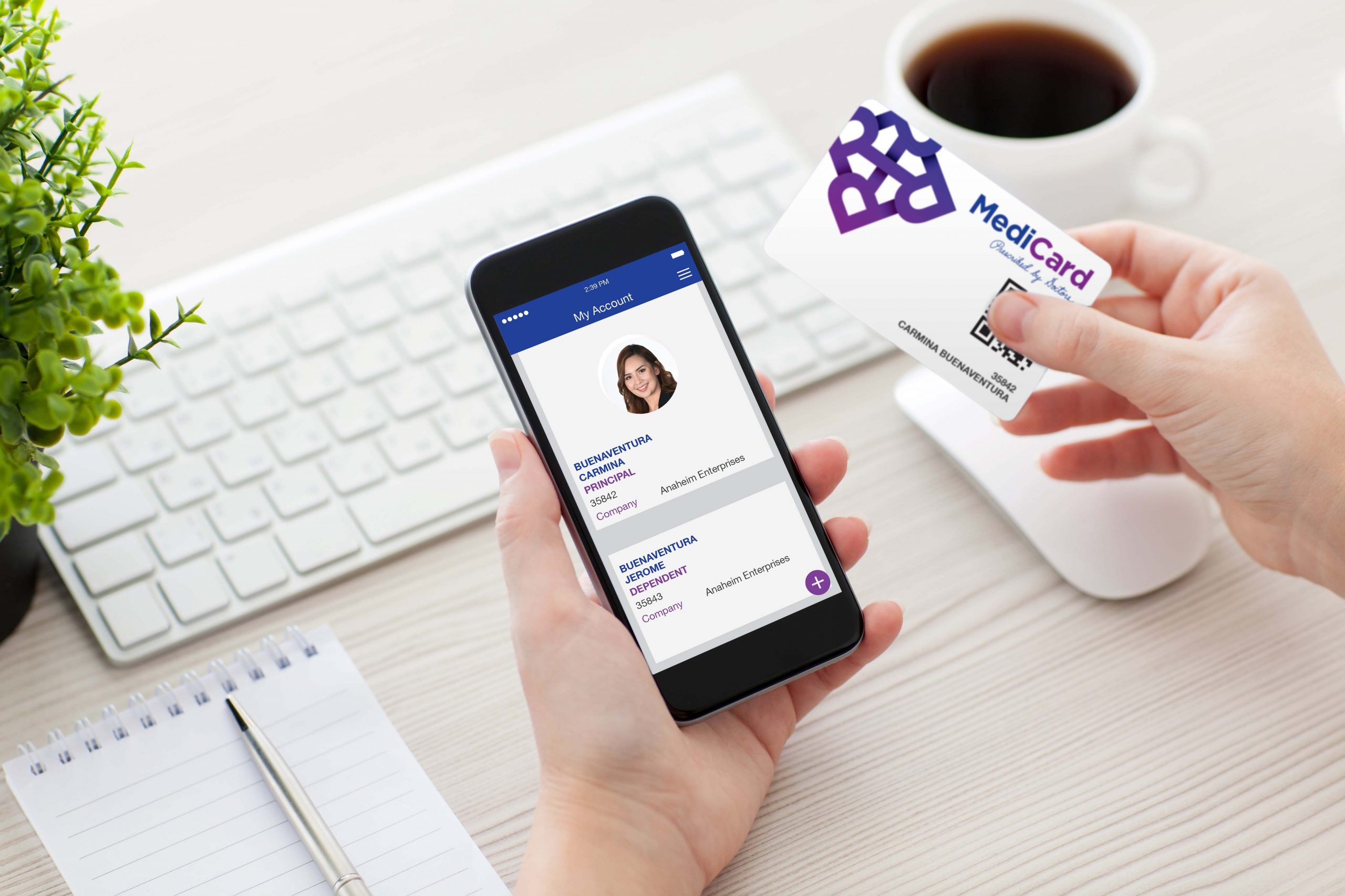 MediCard helps members avail services easier through its mobile app
Looking for an available doctor for your medical need, scheduling an appointment, and securing a letter of authorization for laboratory tests have used to be quite difficult and time-consuming, especially for on-the-go people. With digital technology, however, healthcare can be accessed with a few taps of a smartphone.
Getting comprehensive healthcare services when they are needed is now much easier for MediCard members with the MediCard Access Express (MACE) mobile application.
MACE is a free mobile app that offers MediCard members a convenient means to avail of healthcare services from the country's leading Health Maintenance Organization (HMO) run by doctors.
MediCard members can use MACE to view information about their health plan, the status of their reimbursement, their utilization (and their dependents' utilization, with consent), and various MediCard perks they can avail of.
Moreover, the MACE app is also designed for members to conveniently search for accredited dentists, doctors, and clinics/hospitals; set up an online consultation with accredited doctors; as well as request for approval of consultation or laboratory/diagnostic tests.
A very impressive feature of MACE is the unique QR code provided for each member under the 'Member Information' tab. From scanning this QR code, clinics or hospitals can instantly know everything that is needed to know about a member and his or her account. Members can also customize their profile picture under 'Member Information', whether they select a photo from their gallery or take a selfie.
Under the 'My Utilization' tab on MACE, members can see the history of their past MediCardavailments. A list of Dentists, Doctors, Hospitals, and Perks are also accessible from their respective tabs.
MACE also helps members request for approval of consultation or tests easily. They should first register their PIN by going to Account Settings and keying in their four-digit PIN. They can then go 'Member Information', tap the plus (+) icon at the lower right, and hit 'Request Approval'.
Members can select either consultation, maternity consultation (if included) tests, or online consultation under 'Request Approval'. The app will then take members to a list of accredited clinics and hospitals for them to choose from. Upon tapping the preferred choice, they can select a fitting time to consult with the available doctor for their specific need. A request form will then be available for them to download within three days.
For laboratory/diagnostic tests, they simply take a photo of the doctor's request and attach it to the request approval using the MACE app before they select from a list of available clinics or hospitals. When the request is completed, it will be routed for approval. The status of request approvals can be checked anytime under the 'My Approval Request' tab.
MACE app is greatly helpful not only for the appointments of members, but also for those of their dependents. Members can simply register dependents in few taps on the MACE app.
In order to use the app, members must first fill in the required information and agree to data privacy and to the terms and conditions.
MediCard now makes it easier for members to avail of their services through MediCard Access Express app. MACE can be downloaded either from Google Play or the Apple App Store.