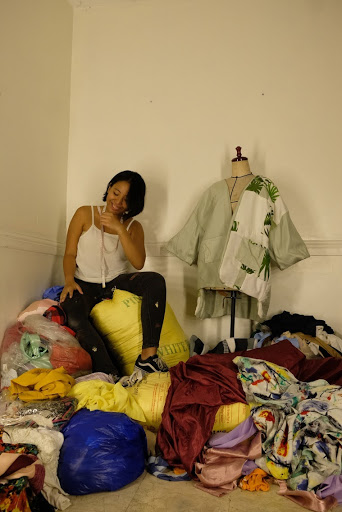 I did it. Last year, I took the leap of faith and quit my full-time corporate marketing job to do what I considered to be more purposeful creative work. It's been a hilly journey since making that choice. I mean, there were definitely a couple of things I had to unlearn the hard way and others that I still need to learn more about. But the people I've met through working with The Spark Project have inspired me to write and share more of this type of story: of people blazing a trail.
It's nice to know that it isn't just me who's challenged by what comes with choosing to forge our own paths. Even with the joy and fulfillment we get when we pursue what we love, the pursuit itself is hard. It entails a lot of sacrifice and work. But, from what I've observed in my experiences and of those I speak to, it's important to constantly ground ourselves in this love we have and open ourselves up to how much we can grow through it, and overcome the different challenges we face.
Now, for this first feature, I wanted to share what I picked up from getting to know Rio Estuar, the founder of RIOtaso.
At a young age, her love for fashion inspired her to start "Kalye RIO," her own streetwear brand deeply rooted in Filipino culture. As she grew and became more mindful of the waste she and the many in the fashion industry produced, she felt the need to change our relationship with fashion. Her love for designing and creating fashion pieces remained, but it was transformed and strengthened in another way.
Love is a big enough word.
Rio could have stuck it out with her streetwear brand. At the time, business was good. But because it wasn't good for the environment, it wasn't good enough.
Since Rio's love for fashion couldn't blot out her love for the environment, she decided to say 'yes' to both. Despite Kalye RIO still being on the upswing, Rio switched gears and drove towards taking better care and conservation of the environment. And so she arrived at "RIOtaso," an up-and-coming sustainable fashion brand that upcycles scrap fabric into conscious options.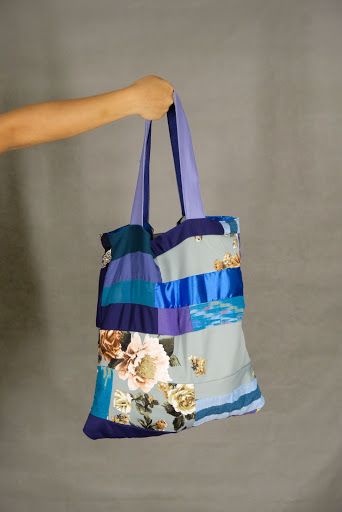 Rio is mightily proud of this new business of hers. But, like in all things, there are drawbacks to saying "yes" to love in business. The fashion industry today is not designed for environmentally conscious brands, and the prevailing business model reflects that. But where Rio loses in quick wins, she gains in fulfilment. As with all other relationships in life, it's true–love triumphs even through struggle.
For young and aspiring entrepreneurs, Rio advises that you always be genuine with your intentions and never forget your "why", your purpose.
And I hope you remember to grow with the love you have for what you set out to do.
—————
Regina Victoria is in the business of enkindling love and light. Currently, she is the Community and Communications Manager at The Spark Project. You can follow them on Facebook to learn more about Crowdfunding and the creative and social enterprises (like RIOtaso!) they work with.