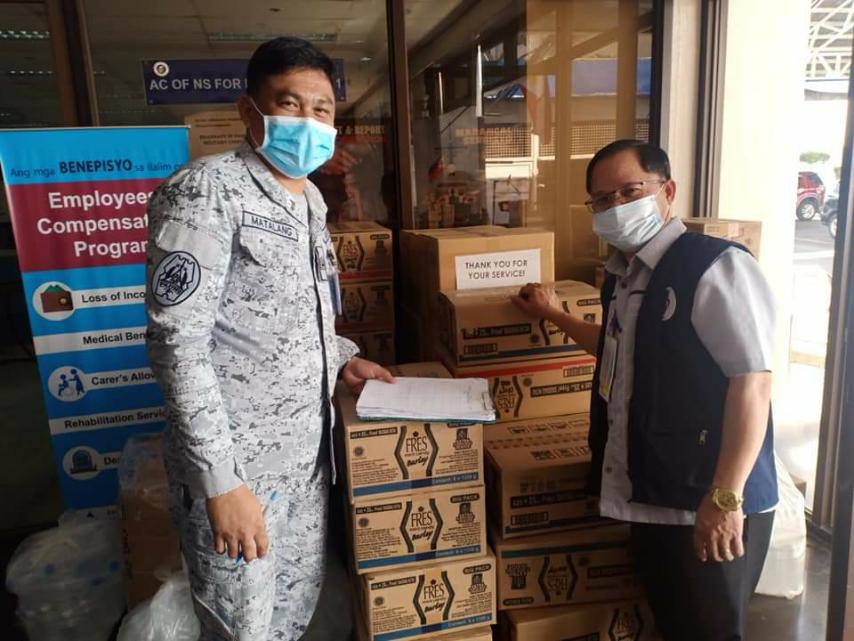 Fres mint, the first mouth fragrance candy to "talk" through creative messages in each pack, joined soldiers, policemen and health workers at the frontlines. The Luzon-wide community quarantine due to COVID-19 pandemic became an instrument for appreciation and the pioneer mint candy made sure that the frontliners know they are valued.
Fres shared thousands of candies along with an appreciation letter designed with words of encouragement taken from the back of every candy pillow pack. The candy pack says "thank you," "good job" and "walang iwanan" among others. They gave it out to security checkpoint frontliners including Marine Headquarters Batallion Landing Team-10 and Naval Reserve Southern Command thru the Philippine Marine Corp. The Chief Surgeon's Office, Civil Military Operations Group HQ, 710th SPOW, 5th FW, TOG and 600 ABG through the Philippine Air Force were also reached out by Fres.
Medical frontliners were also reminded how grateful people are with their selfless efforts, as Fres partnered with Frontline Feeders PH and Makati Med Foundation. Fres candies were also given to San Lazaro Hospital, Novaliches District Hospital and the quarantine facilty of the Rizal Memorial Coliseum.
"This crisis is hard for everybody but it has given rise to new heroes from all walks of life and we are hopeful that a small token like a candy can bring a smile to someone's lips. We want to celebrate the people at the frontlines and let them know that their brave and selfless efforts are admired," said Coleen N. Ducusin, Marketing Manager for biscuits, chocolates and candies.
In this time when people are mandated to wear masks, the mint candy will leave your mouth fresh and it allows you to express your feeling through the 'Emoticon pack'. It has more than 65 words of encouragement, love, and friendship printed at the back of every pillow pack. Available in cherry, grape, and barley mint. Fres Mint is manufactured by PT Mayora, available at all sari-sari stores nationwide.