Four steps to creating and maintaining your business website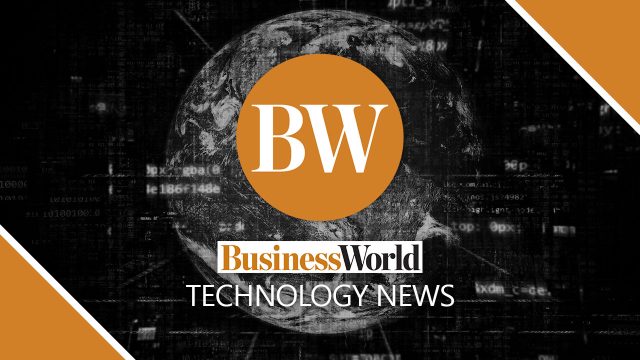 GoDaddy shares that having your own website can strengthen your digital presence and build credibility with customers
MANILA – In today's challenging environment, having a strong online presence has become an important way for businesses to stay active and engaged with their customers. For businesses to get more visibility and noticed, they must be where the consumers are, and Filipinos are increasingly on their mobile phones on the internet.
According to the Digital 2021 Report by We Are Social and Hootsuite, Filipinos spend an average of 10 hours and 56 minutes online across different devices. The same report also found that Pinoys spend just over four hours daily on social media.
"Social media is a great channel to increase awareness about your business, but you are also competing for attention across a variety of content that people see in their feeds. Having your own website allows you to control the message, directing potential customers to a portal where their attention rests solely on your own venture and you can engage them through your content and products," said Norman Barrientos, GoDaddy's Director of Marketing for Southeast Asia.
GoDaddy, the company that empowers entrepreneurs worldwide, suggests that Filipino small business owners can make a different future for their ventures by deciding to create their own website. They can integrate this with social media channels and marketplaces to help extend their reach and further engage with current and potential customers.
GoDaddy shares four steps to create and maintain a website for your venture.
STEP 1: SECURE THE RIGHT DOMAIN NAME
The website domain name is your internet address. You can have a nicely designed, user-friendly website, but without a memorable domain name, it will be hard to find your business and create recall for your customers.
"GoDaddy Guides remind customers to choose a catchy, easy-to-recall domain name that captures the essence of your business. It's also easy for people to refer your business if they remember your URL," said Mr. Barrientos.
While .com is usually the go-to domain name for many businesses, there are plenty of other domain extensions available such as .ph, .shop, and several others that can help increase recall and easily identify the nature of your business.
STEP 2: CHOOSE AN EASY-TO-USE WEBSITE CREATOR TOOL
The user experience on your website is crucial in engaging and retaining customers as they browse through and use your business website. According to the Digital 2021 report by We Are Social and Hootsuite, 96.5% of Filipino Internet users get access through a mobile device — making a mobile-friendly website a must from the start.
For this, you'll want to consider a website creator tool that doesn't require coding experience. GoDaddy Website Builder, for example, has over 1,500 templates that suit most types of businesses. It's functionality also makes it easier to design and update your website, and it's already mobile-friendly as soon as you publish it. If you're ready to include an online store to your site, GoDaddy E-Store is also a good option. Aside from offering readily available templates, it has easy to use drag and drop functionality that helps you create your own website and online store in less time. It also supports various modes of payments and shipping methods, and seamlessly integrates with chat, social media, and marketplace platforms.
STEP 3: EMBRACE DIGITAL MARKETING
Once your website is live, it needs to be seen in different online channels to help increase awareness about your business and direct more traffic to your site. This is where digital marketing comes into play.
"Digital marketing, when done right, can deliver strong results at a fraction of the price of traditional marketing. It also allows you to target customers where they spend more of their time," said Mr. Barrientos.
Products like GoDaddy Websites + Marketing and E-store combine a website creator with a digital marketing suite, and an online store. It allows you to do search engine optimization (SEO) which helps get your website get noticed when people are searching for things related to your business as well as E-mail, and Social Media Marketing all in one place.
STEP 4: ENSURE ACCESS TO CUSTOMER SUPPORT
At some point, you will be looking for help with your website and what is next to grow your digital presence. This is where having reliable and easily available customer support comes in. Consider a provider where you can get 24/7 support to help ensure that any hitches are resolved and will not affect business continuity, as well as get recommendations to help your business grow online.
"At GoDaddy, our customer support includes GoDaddy Guides who are ready to take inquiries — from technical issues to product walkthroughs, to help ensure entrepreneurs and small business owners get support when they need it along the way," said Mr. Barrientos.
In addition, customers can also access GoDaddy guides via Facebook Messenger and through its Facebook Page.
From domain names to creating a website for your business, GoDaddy is the one-stop shop for everything you need to create and grow a strong online presence. Find out more about GoDaddy's product lines by logging on to ph.GoDaddy.com.