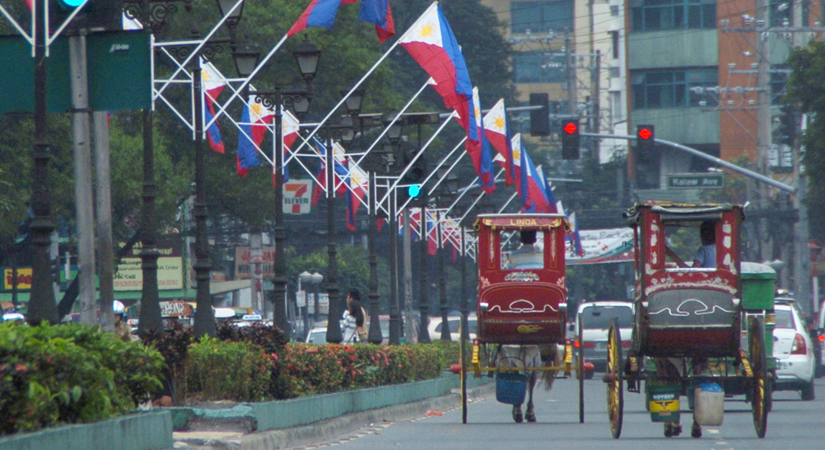 FITCH RATINGS on Tuesday upgraded its outlook for the Philippine economy to "positive" from "stable," bolstering hopes for a rating upgrade.
Fitch also maintained the country's credit rating at "BBB" — a notch above minimum investment grade — which it received in December 2017.
"The outlook revision reflects Fitch's expectations of continued adherence to a sound macroeconomic policy framework that will support high growth rates with moderate inflation, progress on fiscal reforms that should keep government debt within manageable levels and continued resilience in its external finances," the global ratings agency said in a note sent to reporters.
A positive outlook indicates that a "rating could stay at its present level or potentially be upgraded."
The Philippines is likely to be among the fastest-growing economies in the Asia-Pacific region this year and 2021, "well above the current 'BBB' median," Fitch said.
It projects Philippine economic growth at 6.4% and 6.5% this year and 2021, picking up from last year's 5.9% growth but lower than the government's 6.5% to 7.5% target.
"(The growth is) supported by strong private consumption and rising public infrastructure investment. Overseas remittance inflows and favorable job prospects, evident from a falling unemployment rate, alongside accommodative monetary policy should support continued private consumption demand," Fitch said.
On the other hand, the on-going novel coronavirus outbreak poses downside risks to growth.
"It is still early to evaluate the effects of the outbreak, but the economy appears somewhat less vulnerable than regional peers as tourism accounts for less than 3% of GDP. In addition, the Philippines retains room in our view for monetary and fiscal easing to offset the potential short-term impact on growth," Fitch said.
Fitch also expects the economy's fiscal profile to improve, backed by continued tax reforms that would generate higher revenues for the government. The recently enacted sin tax law is expected to raise government revenues to about 16.9% of the gross domestic product (GDP) this year, from an estimated 16.7% in 2019.
The ratings agency also cited the Philippines' improved ranking of 94th in the latest Ease of Doing Business Index from 124th a year prior.
"The government's recent decision to review certain contracts with private companies may create some uncertainty, but Fitch believes the overall business environment will be unaffected, and FDI (foreign direct investment) flows remain strong for the time being," it added.
Sought for comment, BSP Governor Benjamin E. Diokno said via mobile phone message: "If we do the right things, do the needed structural reforms, and maintain or improve the present macroeconomic outlook, the Philippines has a pretty good chance of having another upgrade within 18 to 24 months."
For his part, Finance Secretary Carlos G. Dominguez III said the government "looks forward to the further alignment of its credit ratings to its level of creditworthiness as indicated by a decreasing debt-to-GDP ratio and positive economic prospects from record investment levels in infrastructure and human capital."
In 2019, debt-to-GDP ratio slightly improved to 41.5%, from the 41.8% seen in 2018.
Last week, Japan-based Rating and Investment Information Inc. (R&I) upgraded the Philippines' credit rating to "BBB+" from "BBB," citing the country's positive growth performance, healthy fiscal conditions and its infrastructure development drive.
S&P Global Ratings upgraded the country to a rating of "BBB" in 2019, while Moody's keeps a "Baa2" rating — a notch above investment grade — for the Philippines. — Luz Wendy T. Noble