Financial behaviors shift amid coronavirus crisis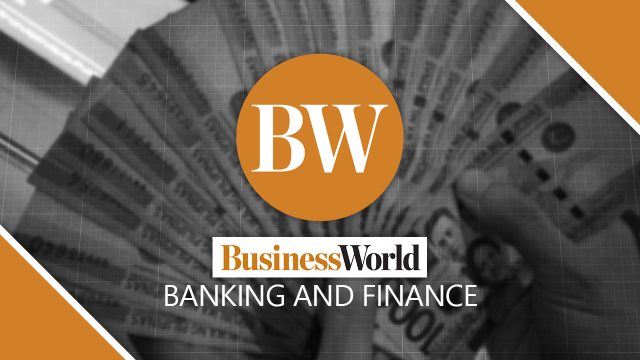 FILIPINOS are now more focused on spending for necessities and investing as the coronavirus pandemic has shown the importance of having enough savings for emergency situations.
In a BusinessWorld Insights session on Tuesday titled "Saving, Spending, Investing: Achieving Financial Goals even amid a Crisis," experts said more Filipinos became aware of the need for financial security due to the crisis.
Manulife Asset Management and Trust Corp. (MAMTC) President and Chief Executive Officer Aira Gaspar said younger Filipinos who belong in Generations Y and Z or those aged 40 years old and below said they are setting aside a budget for their necessities and starting to invest due to the pandemic.
Ms. Gaspar cited a study they conducted, which showed 81% of Filipino respondents belonging to this age group are now actively working towards a financially secure future.
"This change actually came with the recognition that they relatively have lower income, their limited funds should be focused on necessities. They also acknowledge that job opportunities in the current environment is limited," she said.
Meanwhile, AIA Philippines Chief Executive Officer Kelvin Ang said savings and protection have become a more crucial financial concerns for Filipinos given the uncertainties during the pandemic.
He said a survey they have conducted in AIA's markets in Asia earlier this year showed 71% of Filipino respondents said their income was negatively affected by the crisis. Half of the survey respondents also said their savings were reduced in 2020.
"Many of them placed their savings with the bank and they are not happy with the interest given the low interest rates now, so they are in a lot of stress looking at their bank savings depleting in value because of inflation," Mr. Ang said.
Clients have also become interested in buying products to protect their health and long-term savings, he added.
The pandemic served as an "eye opener" for many Filipinos regarding financial goals, said Edser Trinidad, first vice-president and head of Investments and Research at First Metro Asset Management, Inc. (FAMI).
"In the past, a part of their financial goals is to set aside some for a goal to travel, to purchase material things, but because of the uncertainties, the goal has changed. They're now putting emphasis on putting financial buffers for the family, setting aside more…for securing health and well-being," he said.
Filipinos' investment appetite also changed, he said, with most becoming more conservative last year and choosing products like time deposits and money market funds.
However, this year, risk appetite has improved due to prospects of global reopening and higher vaccination rates in more developed markets, he said. With this, more individuals have started to look for investment opportunities offshore.
There was also a change in the financial behavior of affluents amid the crisis, said Lorraine Saguinsin, relationship manager at the private banking group of UnionBank of the Philippines, Inc. She said their joint study with Swiss private bank Lombard Odier showed ultra-wealthy individuals are focusing on technology, investments, sustainability, and family services during the economic downturn.
Ms. Saguinsin said families need to discuss the transfer of assets and possible transition of roles in their managed businesses amid this time of uncertainty and the threat of death due to the coronavirus.
"With this pandemic, you never know what can happen tomorrow, you might lose a source of income or your business might be disrupted," she said.
As the virus continues to affect the economy and individuals, Mr. Trinidad said Filipinos should focus on their financial goals.
"There is no perfect time to invest or save. You have to do something now to craft your future," he said. — LWTN