PANA and PANAF 2020 banner the theme 'Brands that Build the Nation'
By Bjorn Biel M. Beltran, Special Features Writer
Moving into the third decade of the millennium, one can learn much from looking back at the years that have come before. Technology has shaped much of the world that many people's lives are inseparable from it. Through the Internet, the world has become much smaller, always connected.
With an evolving world, there is naturally a lot of new opportunities to be found, as well as new challenges. Where before, an economy was shackled to the ups and downs of the local landscape, now, countries have the entire globe as their market. And yet, with such a massive audience, the question now is how a country like the Philippines can stand out among its neighbors.
This is the question that the Philippine Association of National Advertisers (PANA) seeks to answer as it moves into its 62nd year.
A non-profit non-stock organization, established in 1958, PANA is founded on four basic principles: advertising is an essential factor in marketing of goods and services and, consequentially, is an important factor in the economic life of the country; the interests of consumers should be the primary concern of advertisers and in the case of conflict, the interest of the consumer should prevail; public confidence in advertising and advertised goods and services should be promoted, and therefore any practice that tends to undermine the confidence should be prevented or corrected; and the upliftment of the standards and practices of advertising.
Marvin Tiu Lim, the newly elected president of PANA, said in an interview that remaining true to this core and reinterpreting it for the new decade will be one of his term's main goals.
"In pursuit of this goal, we will aspire to promote three pillars that are based on the United Nation's 17 sustainable development goals, which are — decent work and economic growth; responsible consumption and production; and industry innovation," he said in a speech during the induction of the 2020 PANA and PANAF Board.
"All these are captured in our 2020 thrust and hashtag #InvolveToEvolve. We want to involve and help evolve individuals, family businesses, SMEs, corporations, multinationals, associations, and other organizations — all of whom play a crucial role in creating brands that will help build the nation," Mr. Lim said.
Taking a grassroots approach, PANA seeks to become more inclusive towards micro, small, and medium enterprises — which comprise more than 99% of the recorded business establishments in the Philippine Statistics Authority — and help them become brand builders. By building a network of industry partners and suppliers, brands can have a free flow of knowledge about responsible advertising techniques, consumer protection, and standardized ethics.
Additionally, through relevant and appealing seminars, programs, and events, as well as maintaining consistent communication channels for its members and the public, PANA aims to cultivate an active involvement of current and future brand builders.
"Because SMEs are the foundation of what the country is. You have local brands in different parts of the Philippines that are not exposed to brand-building techniques, and sometimes they waste money advertising ineffectively," Mr. Lim said.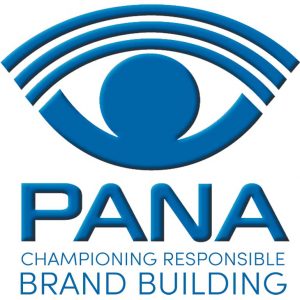 "With PANA, there's an association that they can rely on, learn from, and vice versa. We want to push the envelope, we want to take risks, and we want them to get more learning because at the end of the day, learning is what we can offer. It's an organization for advertisers by advertisers," he added.
The weight of PANA's mission only grows heavier as many Filipino businesses still have not taken the steps to adapt to the digital transformation that has enveloped the world in the past few years.
To build a better nation, Mr. Lim knows that PANA cannot afford to leave anyone behind. Establishing PANA as a platform for collaboration, learning, and involvement will go a long way towards pushing the country towards growth.
"We continually evolve ourselves, so we want to involve them this year. Keep on involving all the members and evolve in the next five years to be ready and be equipped with the right tools that the future will need," he said.
"In my new role as the president of PANA, it is my ardent wish to showcase how brands, both big and small, can affect the lives of people and play a major role in nation-building. PANA's 2020 theme, "Brands that Build the Nation", dovetails with PANA's vision to promote effective, truthful, and responsible marketing communications. With the right marketing tools, coupled with a thirst for knowledge and learning, we can focus on creating a nation of brands that edify and build — not just the economy, but also communities and society in general."