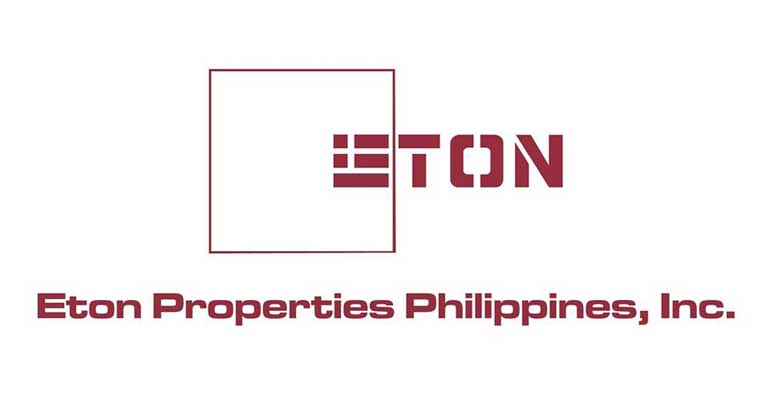 ETON Properties Philippines, Inc., the real estate firm of tycoon Lucio C. Tan, is expecting to maintain a "strong performance" this year despite the effects of the coronavirus disease 2019 (COVID-19) pandemic to the economy and the property sector.
In a statement Monday, the property developer said it posted an 83% surge in net income to P900 million last year, attributable to the robust performance of its office and residential segments.
Total revenues stood at P3.3 billion, boosted by a 14% increase in lease revenues to P1.7 billion. This is on the back of a strong demand for office space which the company met through the opening of Eton WestEnd Square in Makati City and Eton Square Ortigas in San Juan.
Its serviced residence project The Mini Suites also booked increased occupancy in 2019, contributing P181 million in revenues to jump 95% from the previous year. Real estate sales likewise added P1.4 billion to the company's topline.
Eton Properties said this growth is expected to be sustained this year despite disruptions brought by the COVID-19 pandemic. It said it had rolled out cost-saving initiatives such as deferring capital expenditures for projects to survive the crisis.
"We implemented health and safety protocols in all our buildings, enforced social distancing, and enhanced our digital access for our clients. Coupled with our efforts to optimize our portfolio to meet customer demands while enhancing shareholder value, we are confident that we can achieve sustainable growth," Eton Properties Chief Operating Officer Karlu Tan Say said in the statement.
The company has also adjusted its tenancy mix to favor "pandemic-resistant" tenants, which it believes will help sustain its revenues through the pandemic.
The completion of office building Cyberpod Five in Quezon City and the topping off of 36-storey Blakes Tower in Makati City last year are among the expected drivers of growth for Eton Properties.
It is also continuing construction for the first phase of the 4.3-hectare Eton City Square in Laguna and the NXTower I in Ortigas. "All these are expected to positively impact the company in the years ahead," it said.
Eton Properties is under listed LT Group, Inc., which reported a 41% growth in 2019 earnings to P6.21 billion. Shares in LT Group at the stock exchange shed 18 centavos or 2.23% to P7.90 each on Monday. — Denise A. Valdez