Home
Editors' Picks
Philippines should work with human rights watchdogs — EU parliamentarian
Philippines should work with human rights watchdogs — EU parliamentarian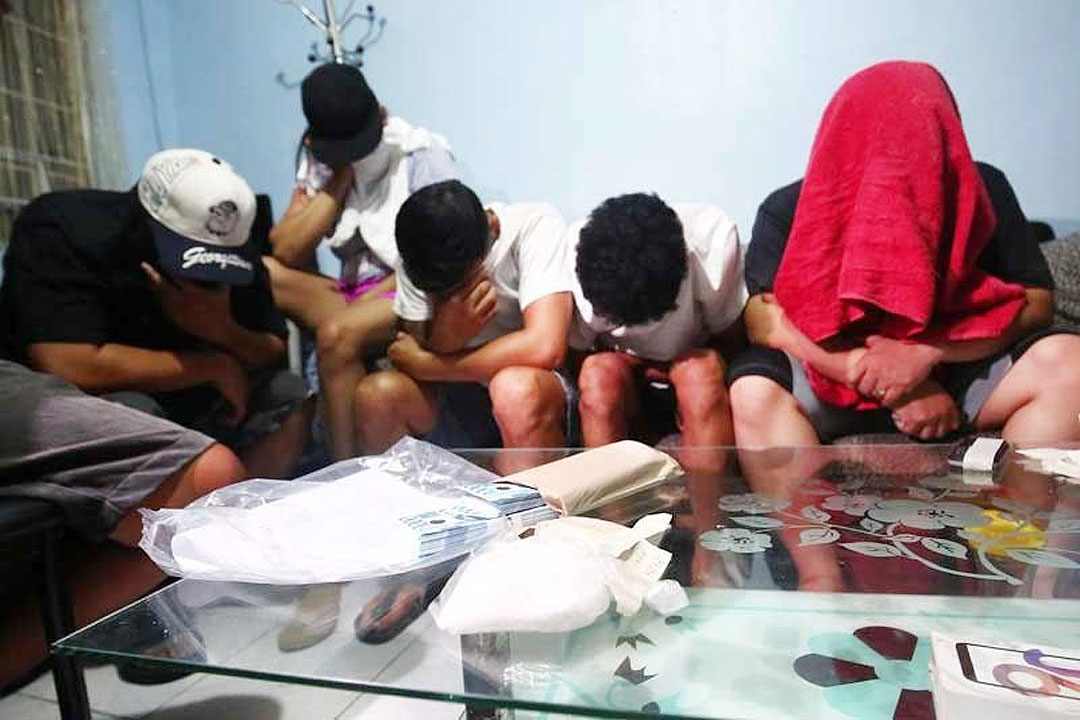 By John Victor D. Ordoñez, Reporter
THE GOVERNMENT of President Ferdinand R. Marcos, Jr. should work with local civic groups and global human rights watchdogs to improve Philippine efforts to stop impunity, according to a European Union (EU) lawmaker.
"It is crucial that the government sees these organizations, civil society groups and labor unions as partners in making this country a better place," Hannah Neumann, vice chairperson of the European Parliament subcommittee on human rights, told BusinessWorld in an interview last week.
She said these groups could help the government understand realities on the ground.
"They are on the ground with the people and have some sensitivity when things go wrong such as rights abuses," Ms. Neumann said. "They could be the agents of change."
Last week, a delegation of EU lawmakers met with human rights groups, Philippine lawmakers and other state officials to discuss the country's human rights situation.
At a press briefing on Feb. 24, Ms. Neumann said the EU wants to see the Philippines rejoin the International Criminal Court (ICC) to reinforce its commitment to human rights.
"The human rights situation is better than it was under former President Rodrigo R. Duterte, I think we can clearly state," she said. "We'd be very happy to see the Philippines rejoin the Rome Statute of the ICC as it would clearly reinforce the government's commitment to fighting impunity."
The EU lawmaker said Philippine officials and lawmakers seemed more willing to discuss reported rights violations than the previous administration.
Last month, the ICC pre-trial chamber reopened its investigation of the killings and so-called crimes against humanity under Mr. Duterte's war on drugs.
The Hague-based tribunal said it was not satisfied with Philippine efforts to probe the deaths.
Ms. Neumann said the EU would reassess tariff perks enjoyed by the Philippines under the Generalized Scheme of Preferences Plus (GSP+) when it expires later this year.
She added that "it is not in the EU's interest to punish countries" in relation to the agreement but countries should uphold human rights conventions to ensure good trade relations with other states.
Last week, Manila Rep. Bienvenido M. Abante, Jr. asked the EU lawmakers not to tie Manila's tax privileges to the country's human rights situation.
The European Parliament in February last year passed a resolution asking the Philippines to act on human rights abuses or face losing trade perks under GSP+.
GSP+ requires the Philippines to uphold commitments to 27 international conventions on human rights, labor, good governance and climate action.
The EU lawmakers also urged the government to release detained former Senator Leila M. de Lima, who has been in jail on drug trafficking charges since 2017.
"We have to see a positive trajectory because we make this trade agreement so that countries can improve," Ms. Neumann said.
"Releasing Senator Leila de Lima, who is detained on bogus charges, and the Philippines returning to the ICC are moves that we expect from GSP partner countries," she added.
Last week, Amnesty International urged the government to drop "fabricated charges" against Ms. De Lima, one of Mr. Duterte's fiercest critics.
It said the state violated the former lawmaker's right to a fair trial through her arbitrary detention.
Justice Secretary Jesus Crispin C. Remulla told the EU lawmakers on Feb. 23 the Philippine government could investigate extrajudicial killings under the war on drugs without the ICC's help.
"We are fixing the justice system," he told reporters in Filipino after the meeting. "If the ICC really has a problem that they want to investigate, they should let us handle it since these are crimes committed in the Philippines by Filipinos."
Justice spokesman Jose Dominic F. Clavano earlier said the new administration has been transparent about Ms. De Lima's case.
Neri J. Colmenares, a former congressman and chairman of the National Union of Peoples' Lawyers, said it was crucial for the EU lawmakers to meet with civil society groups because these have realistic perspectives on the country's human rights situation.
"Promises and pronouncements of steps towards drug rehabilitation are never commensurate to the fact that human rights violations and red-tagging continue," he said in a Viber message.  "There is still no prosecution of the police involved in the drug war killings they admitted to."
Philippine police arrested 8,183 drug suspects in 6,044 illegal drug operations from the start of the year to Feb. 11, national police chief General Rodolfo S. Azurin, Jr. told a news briefing on Feb. 13.
The Philippine government estimates that at least 6,117 suspected drug dealers had been killed in police operations. Human rights groups say as many as 30,000 suspects died.
More than 30 member-states of the United Nations Human Rights Council in November urged the Philippine government to do something about extralegal killings in connection with Mr. Duterte's anti-illegal drug campaign.
The Philippines has accepted 200 recommendations from the UN Human Rights Council, including investigating extralegal killings and protecting journalists and activists.
"What we clearly hear are positive announcements from the government and critical assessments from civil society," Ms. Neumann said.
"It is crucial to bring these two perspectives together and to start a constructive dialogue in which civil society organizations feel that they can impact change."