32,744 new COVID cases bring total to 3.4 million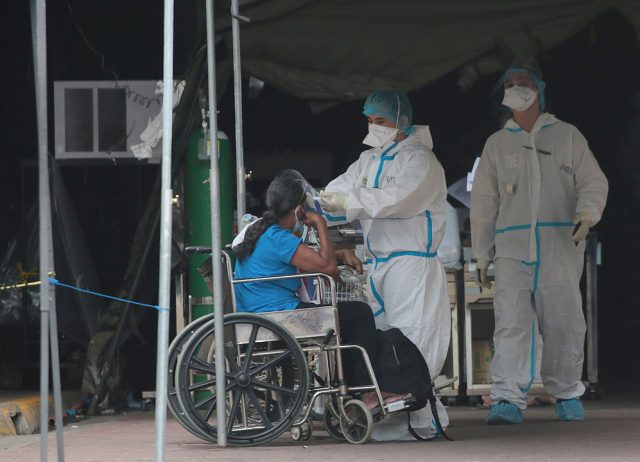 THE DEPARTMENT of Health (DoH) on Friday reported 32,744 coronavirus 2019 (COVID-19) cases, bringing the total number of cases since the pandemic started in early 2020 to 3.4 million.
The death toll rose to 53,309 after 156 more patients died, while recoveries increased by 16,385 to 3 million, the DoH said in a bulletin.
It also said 44% of 75,353 samples taken on Jan. 19 tested positive for COVID-19, way above the 5% threshold set by the World Health Organization (WHO).
The health department said there are now 291,618 active cases, 9,015 of whom do not show symptoms, 277,833 are mild, 2,979 are moderate, 1,487 are severe, and 304 are critical.
The DoH said 96% of the latest cases occurred from Jan. 8 to 21. The top regions with new cases in the past two weeks were Metro Manila with 6,917, Calabarzon with 6,398, and Central Luzon with 4,122 infections.
It added that 42% of deaths occurred in January, 6% in December, and 4% in November.
The agency said 139 duplicates had been removed from the tally, 82 of which were reclassified as recoveries, while 108 recoveries were relisted as deaths. Three laboratories failed to submit data on Jan. 19.
The health department said 51% of intensive care unit beds in the country are being used, while the rate for Metro Manila is 49%. — Alyssa Nicole O. Tan