Congress seeks probe on CoA-flagged Health funds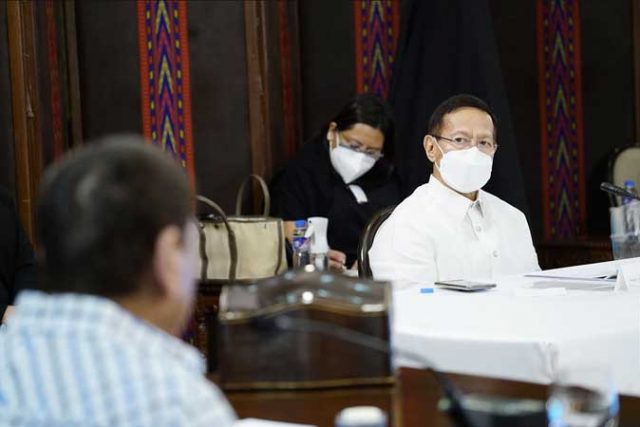 SEVERAL SENATORS have called for a probe on the more than P67-billion coronavirus response funds under the Health department that were flagged by state auditors. 
"We should investigate the Department of Health's (DoH) handling of COVID-19 (coronavirus disease 2019) funds. The deluge of deficiencies that the Commission of Audit (CoA) findings uncovered are alarming and disturbing," Senate Minority Leader Franklin M. Drilon said on Thursday as he sought an inquiry in aid of legislation.  
"It is imperative that we examine closely the DoH's use of billions of pesos in COVID-19 response funds given the findings of the CoA and the corruption allegations that hounded the agency's procurement of various COVID-19 equipment and supplies," Mr. Drilon said.  
Senator Mary Grace S. Poe-Llamanzares made the same call saying "inefficiencies in the midst of a health crisis make our people bear the brunt." 
The CoA, in a report made public on Wednesday, found "deficiencies" amounting to over P67 billion due to "non-compliance (with) pertinent laws, rules, and regulations" in its 2020 annual report of the DOH.  
"Given the CoA findings, the DoH seems to be depriving thousands of Filipinos of healthcare services in the face of national emergency, and it's nothing short of criminal," said Senator Ana Theresia N. Hontiveros-Baraquel in a press release.  
Senator Panfilo M. Lacson, in a separate statement, said the "DoH's management of pandemic response funds will definitely be taken up during the deliberations of the DoH's 2022 budget, once the Senate starts the hearings before approving their budget."  
At the House of Representative, the Makabayan bloc also plans to file a resolution seeking an investigation on the matter.  
The group, composed of progressive lawmakers, said in a press conference on Thursday that they aim to have the inquiry through the House Committees on Public Accounts and Good Government.   
Bayan Muna Party-list Rep. Carlos Isagani T. Zarate said the misuse of funds by the DoH "borders on criminal negligence" as lives would have been saved if the alloted budget was used properly.     
He also said that the Makabayan bloc will scrutinize the DoH on the matter during deliberations for the 2022 national budget. 
Members of the group also renewed calls for Health Secretary Francisco T. Duque III to resign.   
A majority of senators signed last year a resolution that also called for Mr. Duque's resignation over the government's pandemic response.  
Mr. Duque said on Wednesday that the flagged deficiencies are "accounted for" and are currently being addressed by the DoH, adding that they are taking the findings of the CoA report "very seriously." — Alyssa Nicole O. Tan and Russell Louis C. Ku