A TV network for the common good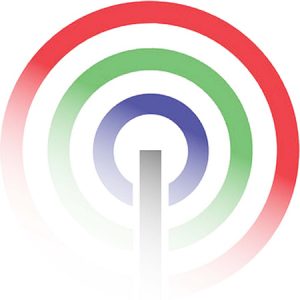 I'm a regular ABS-CBN patron. I watch ANC, listen to DZMM, and watch Channel 2 for entertainment and excellent documentaries. I even have TV Plus in the condo. The network is part of my daily life, and I appreciate the services it provides. I'm kapamilya.
However, the network does things that make me cringe. I welcome the coming congressional hearings on the renewal of the network's franchise. I hope that the back-and-forth between President Rodrigo Duterte and the network will not distract Congress from the main issue it needs to resolve: Does ABS-CBN deserve to be entrusted with a public broadcasting franchise for another 25 years? If its franchise is to be extended — and I am hoping for this — what does it need to improve to be more deserving of public trust in the next 25 years?
Let me start with the basics. The airwaves belong to the Filipino people. The privilege to use the airwaves for broadcasting gives private companies the power to enter households and influence minds. Republic Act No. 7925, known as the Public Telecommunications Policy Act, declares that "telecommunications… shall be developed and administered as to safeguard, enrich and strengthen the economic, cultural, social and political fabric of the Philippines." Has ABS-CBN contributed to this?
The ABS-CBN franchise (RA 7966) gives it the responsibility to "provide adequate public service time to enable the government, through the said broadcasting stations, to reach the population on important public issues; provide at all times sound and balanced programming; promote public participation such as in community programming; assist in the functions of public information and education; conform to the ethics of honest enterprise; and not use its stations for the broadcasting of obscene and indecent language, speech, act or scene, or for the dissemination of deliberately false information or willful misrepresentation to the detriment of the public interest, or to incite, encourage, or assist in subversive or treasonable acts." Has ABS-CBN done this?
Given these mandates, I wish that the network could improve on two things so that it can truly be "in the service of the Filipino": 1.) improve family-oriented programming to promote positive Filipino values; and 2.) provide balanced and independent reporting and analysis to help Filipinos become critically engaged citizens.
Since I started teaching at the college level in 1983, I have seen the gradual decline of many aspects of our social and cultural fabric. Traditional values like family closeness, respect for women and elders, and concern for others (pakikipag-kapwa) and the community (bayanihan) seem to be all but a distant memory. Part of the reason is that many parents, wanting to provide more material comfort to their families, slowly defaulted on their role in transmitting positive social values. This role went to TV.
Unfortunately, TV programming became more decadent through the years. Years back, an ABS-CBN noontime show made gyrating, scantily clad young women and off-color humor so common that even young children picked up the behaviors in no time at all. The popular host, after misbehaving again during one show, apologized publicly for his behavior. The host asked for understanding by explaining that he grew up without guidance from elders. I remember thinking: "So why does the network let you enter Filipino homes to be seen by millions of young people."
What about evening programming? Traditional programming used to be quite wholesome but, it seemed, was not attractive enough for the male demographic. Advertisers needed to reach the males, and so the network pandered in a big way — with violence and skin. Killings are now staple in teleseryes (soap operas) and, not surprisingly, attractive young Filipinas in revealing clothes has become a formula for ratings success.
I suppose the advertisers are happy, and the network has made more money. Companies that sell products — especially for women's bodies — are now more successful than ever. But is this worth the loss of physical modesty among Filipinas? Is it worth causing insecurity among young girls who worry more about the color of their skin or the shine of their hair than whether they understand science, history, or mathematics? Is it worth producing generations of consumption-obsessed mallers when we can instead produce productive and enterprising citizens?
No.
The network should temper its appetite for advertising revenue and use its powerful creative platform to fulfill its mandate to "safeguard, enrich and strengthen the economic, cultural, social and political fabric of the Philippines." Instead of selling our beloved families and young people to the marketplace, the network should inspire more viewers to develop the character, civic-mindedness, and sense of enterprise that our country badly needs.
(To be continued next week.)
Dr. Benito Teehankee is the Jose E. Cuisia Professor of Business Ethics and Head of the Business for Human Development Network at De La Salle University.