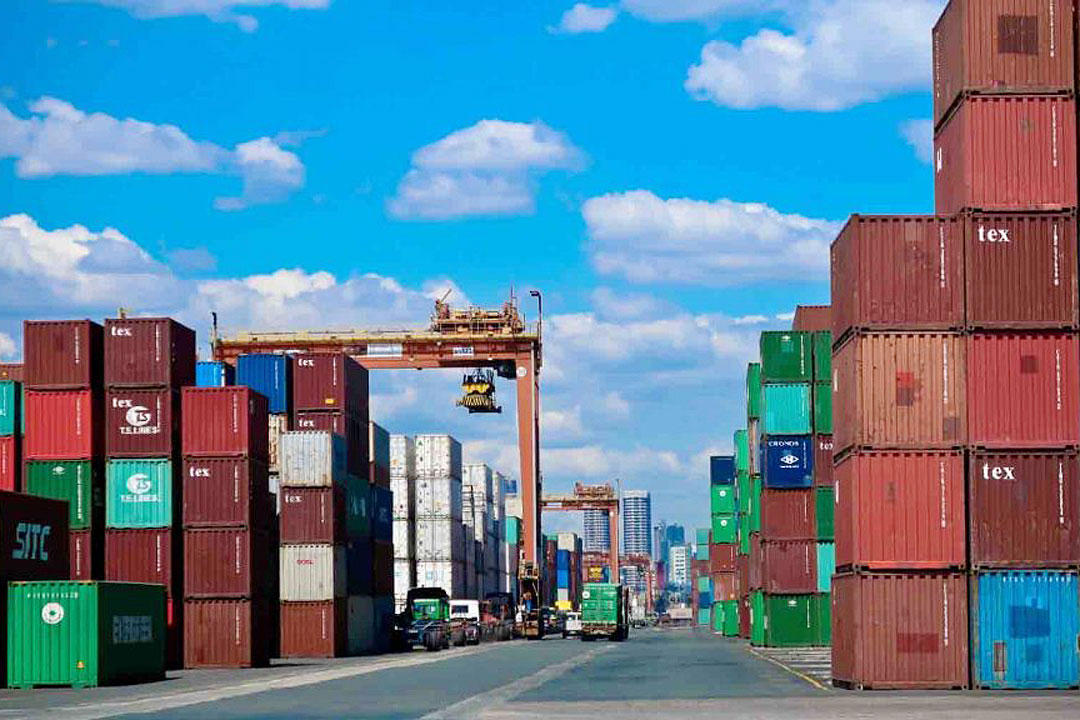 THE DEFICIT in the balance of trade in the first half widened compared to the preliminary estimate, with the final import bill higher than initially reported, the Philippine Statistics Authority (PSA) said.
The revised trade deficit was $27.979 billion, up from the $27.955 billion initially posted in August. The deficit is narrower than the $28.403-billion deficit from a year earlier. 
The value of merchandise exports in the first half was revised to $34.944 billion from $34.941 billion previously reported. The revised tally represents a 9.3% decline from the $38.536 billion posted in the first half of 2022.
Imports were also revised higher to $62.924 billion from $62.896 billion previously reported in August. The revised total represents an 8% decline compared with the year-earlier $68.377 billion.
The Development Budget Coordination Committee's export and import growth assumptions are set at 1% and 2%, respectively, for this year.
Accordingly, total trade was revised to $97.868 billion against the earlier estimate of $97.837 billion.
"Imports and exports both eased to three-month lows recently amid higher inflation that weighed on spending worldwide, higher interest rates that increased financing costs that slowed down investments and global trade," Rizal Commercial Banking Corp. Chief Economist Michael L. Ricafort said in an e-mail.
The PSA reported, citing preliminary data, that the consumer price index accelerated to 5.3% in August from 4.7% in July. It slowed from the 6.3% posted a year earlier.
"Membership in the Regional Comprehensive Economic Partnership (RCEP), which is the world's biggest free trade agreement, would help attract more foreign direct investment to locate in the Philippines as a production or marketing base, as well as an access point to bigger export markets," Mr. Ricafort said.
"The RCEP will also expand the sources of cheaper imports for foreign investors that manage their respective global supply chains with reduced import tariffs in the coming years," added Mr. Ricafort. — Lourdes O. Pilar