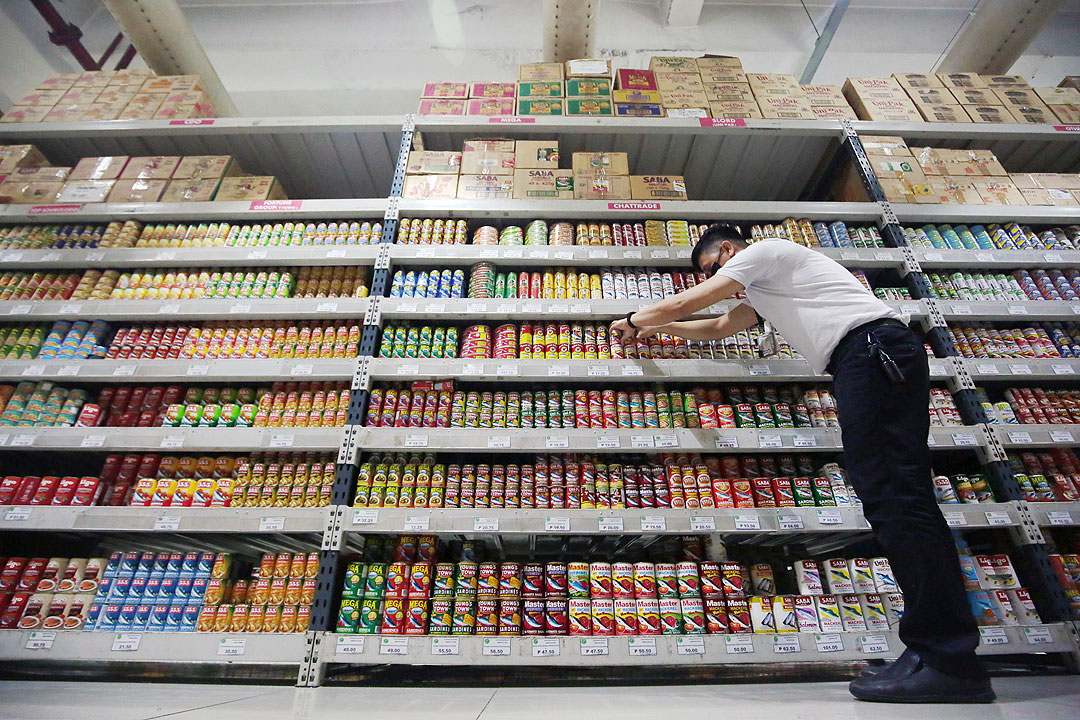 RETAIL price growth in Metro Manila came in at 4.4%, in June, the lowest reading in 13 months, the Philippine Statistics Authority said on Thursday.
Price growth in the National Capital Region (NCR), as measured by the general retail price index (GRPI) eased to 4.4% year on year in June, from 4.9% in May and 4.7% a year earlier.
The June reading is the lowest since the 4.1% posted in May 2022.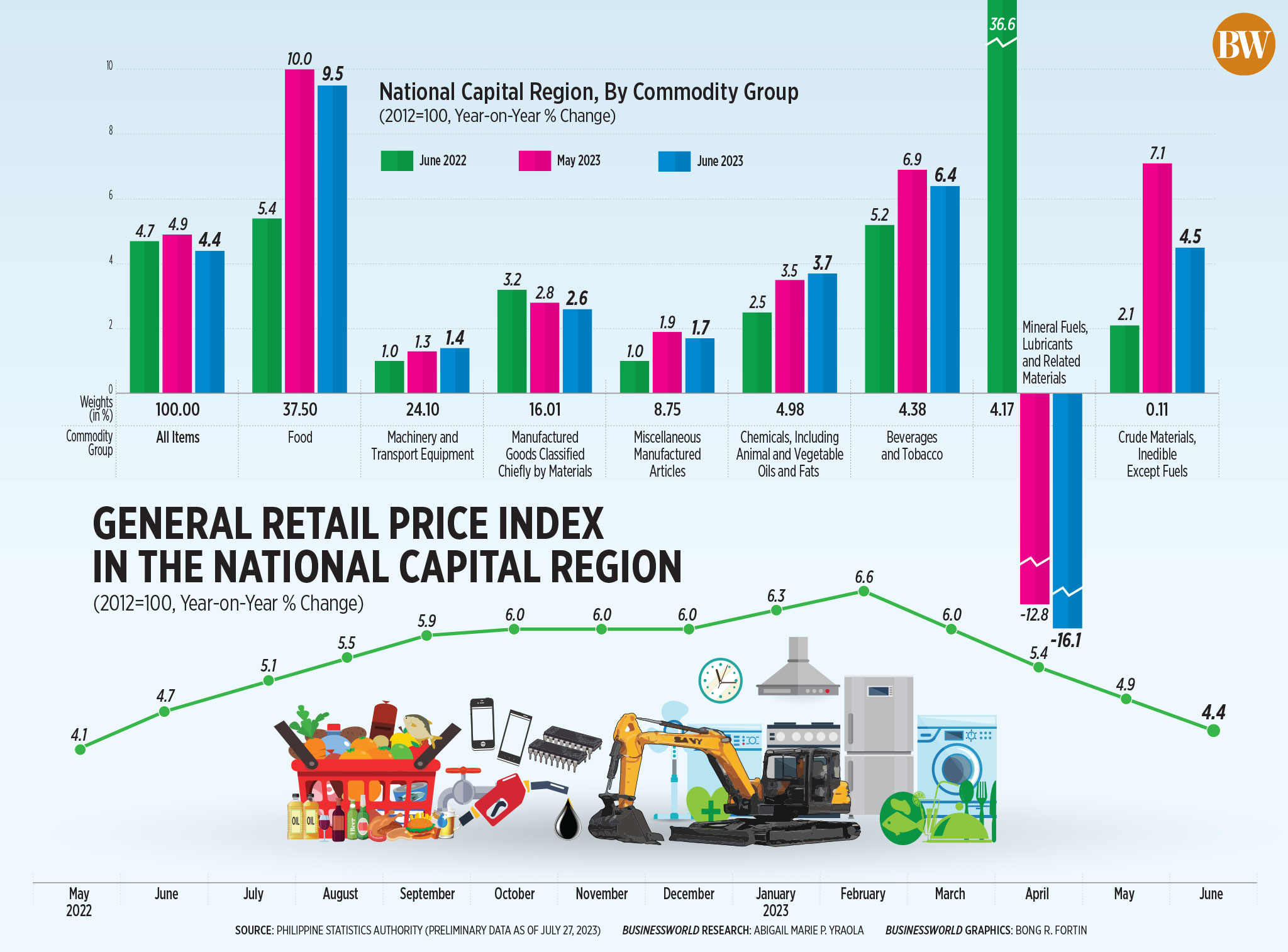 ING Bank N.V. Manila Senior Economist Nicholas Antonio T. Mapa said slowing retail price growth is in line with easing inflation in June.
"Favorable base effects on top of moderating global commodity prices helped nudge GRPI lower," Mr. Mapa said in an e-mail.
Headline inflation in June eased for a fifth straight month to 5.4%.
Food inflation, likewise, slowed to 6.7%, led by sugar prices.
The slowdown in the GRPI was driven by the lower growth posted by the food index of 9.5% against 10% in the previous month.
Slower price growth was also seen in the indices for beverages and tobacco (6.4% in June from 6.9% in May); crude materials, inedible except fuels (4.5% from 7.1%); manufactured goods classified chiefly by materials (2.6% from 2.8%); and miscellaneous manufactured articles (1.7% from 1.9%).
Price growth in chemicals, including animal and vegetable oils and fats and machinery and transport equipment, was 3.7% and 1.4% in June from 3.5% and 1.3% in the previous month, respectively.
Mineral fuels, lubricants and related materials, posted a 16.1% contraction in June from the 12.8% fall in the previous month.
Mr. Mapa expects the index to continue easing in July "with base effects continuing to feed through on to inflation while global commodity prices remain subdued relative to last year." — Mariedel Irish U. Catilogo