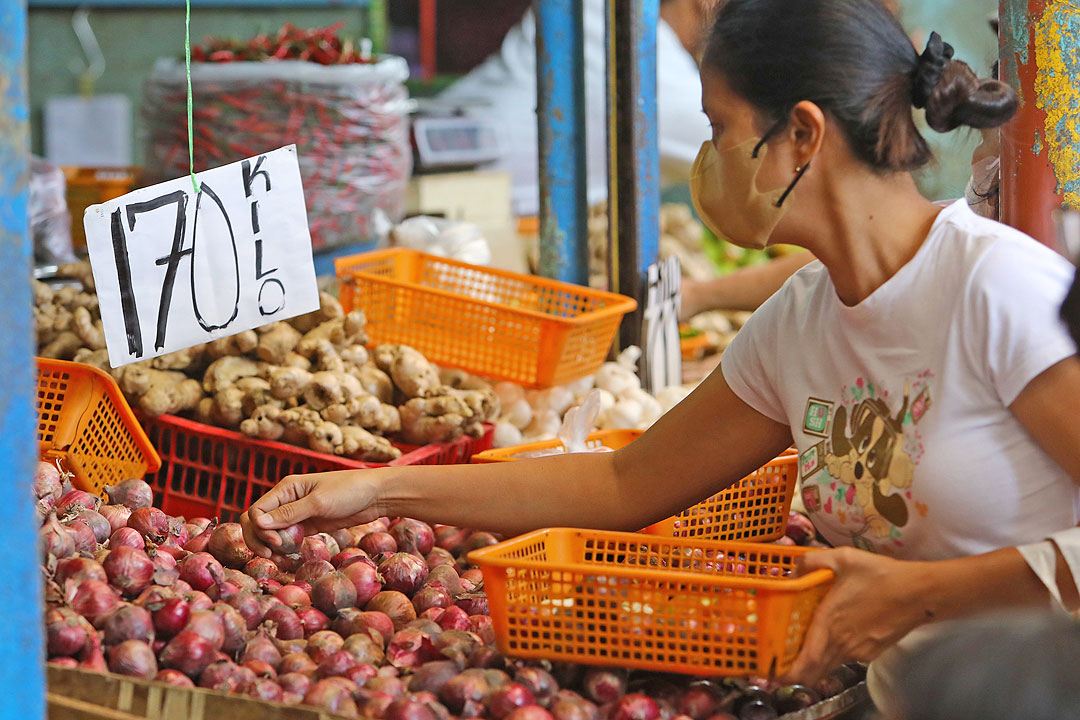 LEGISLATORS have filed a House bill seeking to raise the competitiveness of the onion industry using funding generated by import tariffs, after the chamber's agriculture committee found evidence of hoarding, price manipulation and cartel-like activity which has raised prices of the commodity.
House Bill No. 8462 proposes to create the Onion Competitiveness Enhancement Fund (OCEF), apparently in emulation of the Rice Competitiveness Enhancement Fund (RCEF).
RCEF was established following the passage of the Rice Tariffication Law, which opened up the import market for rice while generating tariffs which were disbursed by RCEF in projects intended to modernize rice farming.
"The proceeds from tariff revenue of the import of onions shall be set aside and earmarked by Congress for development and support programs to the benefit of Philippine onion farmers and the country's onion industry," according to the bill.
Proposed uses of the OCEF include the supply of inputs and equipment to onion farmers, support for farmgate prices, cold storage facilities, extension services, market information systems, and other interventions.
The OCEF is expected to "address the pressing needs of the onion industry and support the development of the sector to its full potential," according to the bill.
The OCEF is not intended to replace the Department of Agriculture's (DA) current programs for onion farmers.
The House Agriculture and Food Committee in May unearthed evidence of an onion cartel, which it blamed for the rise in onion prices to as much as P700 per kilo in retail markets last year.
The investigation also unearthed issues like the lack of post-harvest facilities, inconsistent data compiled by government agencies, and the lax penalties for smuggling, hoarding, and price manipulation.
As of May 31, domestically grown red onions fetched P140-P190 per kilogram, while white onions sold for P120-P180, according to DA price monitors.
The bill's authors are Committee Chairman and Quezon Rep. Wilfrido Mark M. Enverga, Marikina Rep. Stella Luz A. Quimbo, and AKO BICOL Party-list Rep. Elizaldy S. Co. — Beatriz Marie D. Cruz