Consumer non-essential spending dropping on worries about PHL economy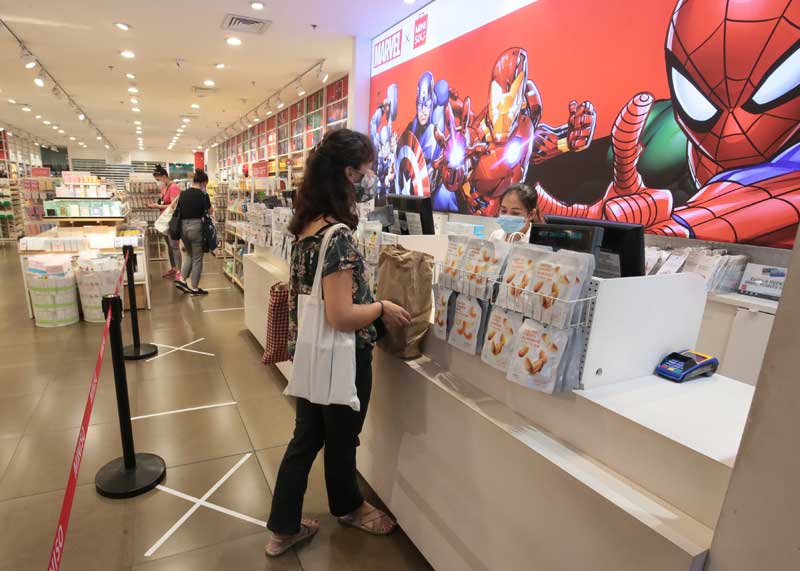 CONSUMERS have cut back on non-essential items due to worries about the Philippine economic climate, PwC said, citing the findings of a survey.
PwC said on Tuesday that its February 2023 Global Consumer Insights Pulse Survey found that 80% of respondents cut spending on non-essentials, with 16% stopping altogether and 64% reducing their spending.
The spending restraint is more pronounced than the Asia-Pacific average of 65%, PwC said.
"Concerned about inflation and the cloudy macroeconomic climate, consumers are realigning their shopping habits and adopting cost-cutting behaviors," PwC said in the report.
The PwC report also found that consumers in the Philippines expect to spend less over the next six months on categories such as fashion (50%), home entertainment (46%), and consumer electronics (45%).
"As 2023 unfolds, powerful internal and external forces are weighing on consumers and companies, producing frictions that gum up the gears of commerce and stand in the way of more satisfying customer experiences," PwC said.
The PwC report also found that consumers will make purchases only when they are discounted (61%), buy from retailers offering "better value" (53%), or switch to cheaper brands (47%).
The PwC report also indicated that 53% of respondents are worried about their personal financial situation as the cost of living escalates, higher than the 48% average for the Asia-Pacific.
According to PwC, the survey was conducted in December involving 9,180 consumers across 25 territories including the Philippines. The respondents were at least 18 years old and shopped online at least once in 2022.
PwC said that 96% of all respondents plan to adopt cost-saving measures over the next six months. — Revin Mikhael D. Ochave