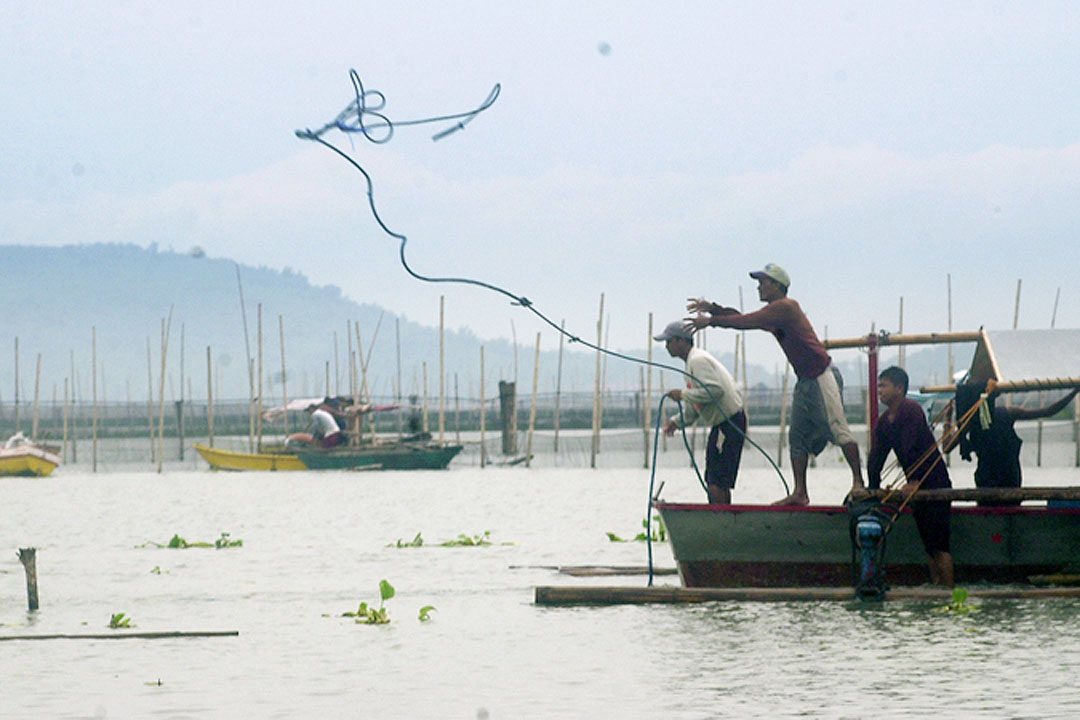 By Sheldeen Joy Talavera, Reporter
THE admission of a pork-based raw material used in the manufacture of fish feed is expected to lead to a normalization of aquaculture production, after the raw material was subject to a temporary import ban following an outbreak of African Swine Fever (ASF) in the source country, a former fisheries official said.
"The non-availability of this ingredient resulted in much decline in our production," according to Asis G. Perez, former director of the Bureau of Fisheries and Aquatic Resources and convenor of advocacy group Tugon Kabuhayan, speaking to BusinessWorld by phone.
The raw material is known as processed animal protein (PAP), an animal byproduct used in fish feed. The Department of Agriculture (DA) had banned PAP with the issue of Memorandum Order No. 5, Series of 2022 dated Jan. 31, after a confirmed outbreak of ASF in Italy, a major PAP producer.
"We're happy that the government finally allowed it to come in; the only problem here is the delay," he added.
The DA lifted the ban on imports of processed porcine or pork-based meal for use in animal feed on Dec. 28.
Mr. Perez noted that Italy accounts for 60%-70% of the Philippines' annual PAP imports of 150,000 metric tons (MT).
He said aquaculture is starting to recover with the arrival of PAP shipments in March.
"We are expecting there will be a correction from the previous decline. We are hoping that with the ingredients coming in, the productivity of aquaculture will increase again," he said.
Last year, aquaculture output rose 4.6% year on year to 2.35 million MT, according to the Philippine Statistics Authority.
However, some parts of the aquaculture industry registered declines.
The production of milkfish (bangus) decreased 12.6% year on year to 390,000 MT. Tilapia output fell 10.7% to 303,950, while that of round scad (galunggong) fell 3.8% to 174,710 MT.
Mr. Perez said that the industry is estimated to have incurred demurrage fees of about P10 million due to the delayed release of PAP.
Demurrage fees kick in when cargoes are not unloaded from ships within the agreed time.
The process for admitting PAP involves obtaining Sanitary and Phytosanitary Import Clearances and an International Veterinary Certificate. The BAI also inspects warehouses and conducts random testing for ASF.
"The government should take into account the fact that unnecessary delay is costing the industry real money," he said.
He recommended that the shipments containing PAP be sent to dedicated storage areas while awaiting test results.
The BAI was asked to comment but had not replied at the deadline.
"We're hoping that the aquaculture industry and the government can collectively work together so that at the end of the day, we will be able to increase our production and ensure that in spite of the impending El Niño, then we will be able to address (any possible shortages) by producing more," he said.
He said that the aquaculture industry has learned from previous El Niños and improved its husbandry practices.
"In anticipation of this, the aquaculture sector should really focus on seawater. That's where we really should put much investment as the cage culture in seawater is most likely unaffected," he said.
According to DA price monitoring on Friday, the prevailing price of milkfish in Metro Manila was between P150 and P240 per kilogram. Tilapia was sold for between P100 and P160 per kilo, while domestic round scad fetches between P180 and P280 per kilo.