PHL to seek $350-million China loan for preliminary Bataan-Cavite bridge works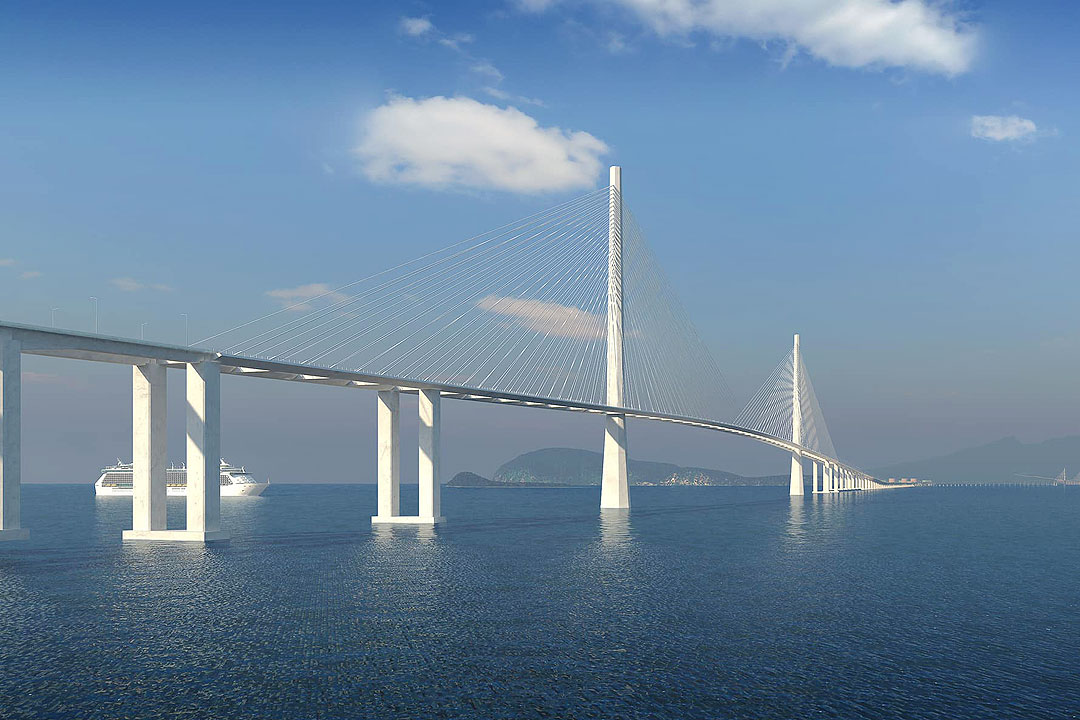 THE PHILIPPINES is seeking a $350-million loan from the Beijing-based Asian Infrastructure Investment Bank (AIIB) to fund the first phase of the Bataan-Cavite Interlink Bridge project.
"Phase one of the project will finance a segment of the civil works component involving the navigation bridges, marine and land viaducts, and approach roads," the AIIB said on its website.
The project connects Bataan and Cavite through a 32-kilometer-long bridge consisting of two long-span navigation bridges, 24-kilometers of marine and land viaducts, and five kilometers of approach roads.
It also includes a ramp connecting Corregidor Island, which sits at the mouth of Manila Bay, to the bridge.
Public Works and Highways Secretary Manuel M. Bonoan has said that the project is estimated to cost P175 billion.
Construction is set to begin in the latter part of 2023 with an expected completion time of five years.
"The project will be co-financed with the Asian Development Bank as lead co-financier, and the project's environmental and social (E&S) risks and impacts are being assessed in accordance with ADB's safeguard policy statement," the AIIB said.
It noted that the project will involve involuntary resettlement that will likely be "significant." It will also require mitigation measures for its environmental and social management plan and land acquisition and resettlement plan.
The AIIB said that the project will "contribute to efficiency improvements of road travel in Bataan, Cavite, and the National Capital Region (NCR)." — Luisa Maria Jacinta C. Jocson