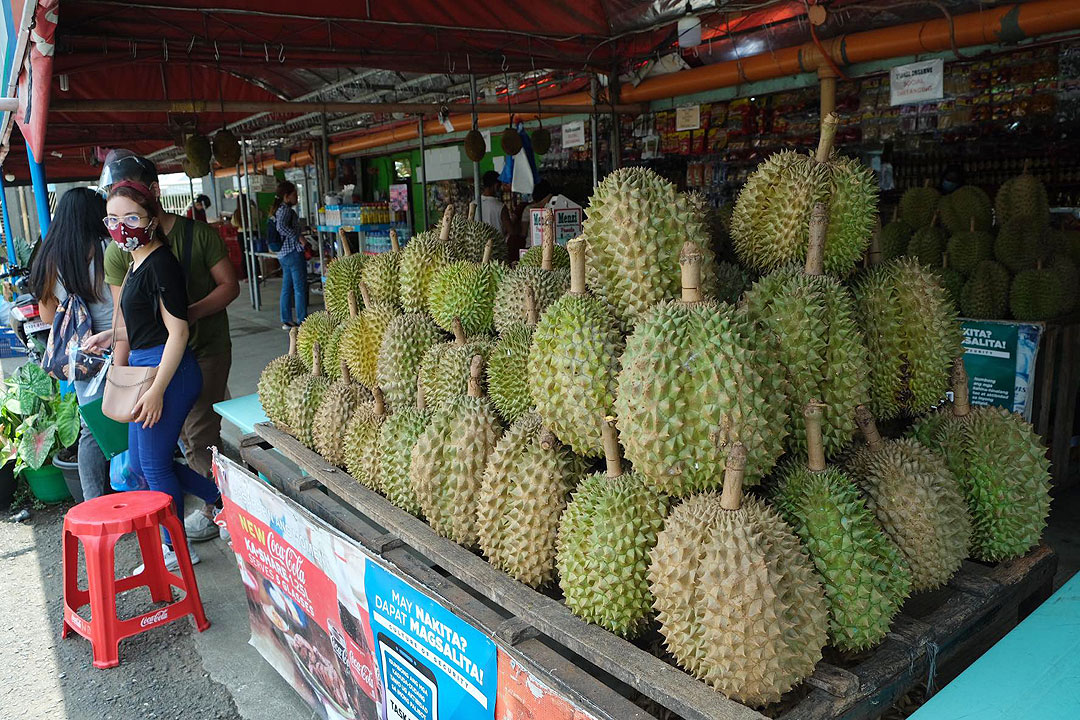 DURIAN has the potential to become a top-five food export for the Philippines, growers said, as the industry undertakes preparations to supply the China trade.
Emmanuel Belviz, president of the Durian Industry Association of Davao City, said that the group is working with the Department of Agriculture (DA) in laying the groundwork for the China export trade, including the preparation of documents and safety protocols.
"I think the Philippines has huge potential in the export market, especially with our Puyat and Duyaya varieties," he said.
He added that durian could be "one of the country's top export products in the next five years."
The Philippines and China sealed an agreement for the export to the mainland of at least 54,000 metric tons of fresh durian, according to the DA.
Mr. Belviz said that the DA should provide more training for farmers to learn how to produce globally competitive durian fruit.
"We need to produce better durian fruit and (improve) food safety, as there are many certifications needed. I hope the association, together with the DA, can help farmers reach that market," he said.
John Tan, chief executive officer of Eng Seng Food Products, said his company has a target to export 300-500 container vans of durian of the Puyat, Duyaya, and D101 varieties.
According to the DA, its regional field office in Davao is working on a five-year development plan aiming to strengthen technical support, provide inputs such as fertilizer, pesticide, and post-harvest facilities.
Federation of Free Farmers National Manager Raul Q. Montemayor said much needs to be done to improve the durian industry's competitiveness.
"A lot of things have to be done from production to marketing. We also face competition from Thailand, Vietnam, maybe Indonesia and Malaysia, too. Can we compete? They are ahead of us," he told BusinessWorld in a Viber message.
He said the Philippines needs to study the long-term prospects for the durian market and prepare for adverse conditions like a possible glut.
The current annual harvest volume of durian is about 75,000 tons, suggesting that the export target could take more than two-thirds of the crop out of the domestic market, he said.
According to Mr. Montemayor, the farmgate price of durian in Davao was P60 per kilo. It retails for about P90 per kilo.
He warned of scenarios like more expensive durian or the reservation of the best-quality durian for the China market.
The farmgate price is expected to fall to P20-P25 per kilo at the peak of the harvest season starting July. — Sheldeen Joy Talavera