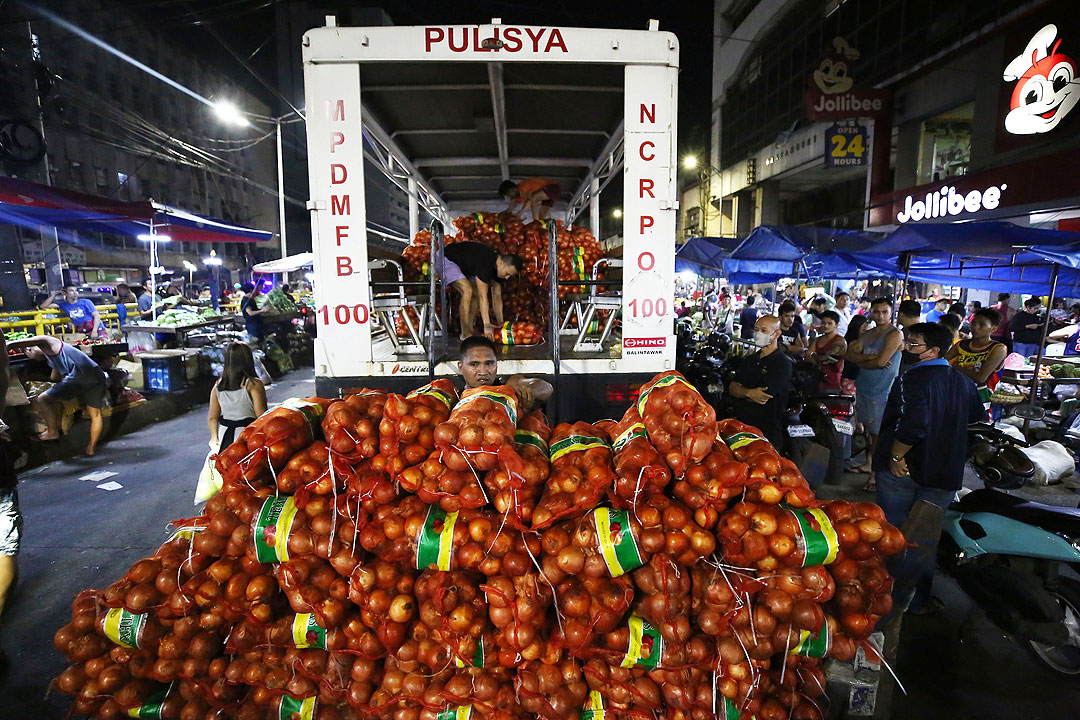 THE House agriculture and food committee has issued a show-cause order to executives of cold storage companies, asking them to explain why they should not be cited in contempt for failing to attend hearings investigating the alleged manipulation of onion prices.   
On Tuesday, legislators issued show-cause orders to Eric Fabilona and Sherman Chan of Tian Long Cold Storage of Bulacan, Mary Ann Lim and Grace Ann Ong of Super Five Cold Storage of Malabon, Marlene Lamata of Rivson Co-op Storage of Palayan City, Nueva Ecija; Vilma Camato, former operations manager of Argo Cold Storage, also of Palayan City, and Lilia Cruz of the Vegetable Importers, Exporters, and Vendors Association of the Philippines, Inc. (VIEVA). 
Legislators noted that many of the resource persons begged off from the hearings, claiming illness.  
"Even in absences, there is a cartel," Marikina Rep. Stella Luz A. Quimbo told the panel. 
"It is important for us to hear what the biggest players in this industry have to say. Makes you wonder why they're simultaneously absent," Ms. Quimbo said.   
House agriculture and food committee chairman and Quezon Rep. Wilfrido Mark M. Enverga said that Ms. Lim provided the committee with a medical certificate because she is five months pregnant. Ms. Ong, who also submitted a medical certificate, has COVID-19 symptoms. Ms. Camato and Ms. Cruz also submitted medical certificates, but Mr. Fabilona did not.   
Mr. Fabilona is currently in Hong Kong for an eye operation, while Ms. Lamata has an upper respiratory tract infection. Ms. Cruz was hospitalized due to bleeding.   
"A lot of (our resource persons) are sick…being the chair, I don't want to prejudge, we will afford them the chance to explain," Mr. Enverga said.   
Meanwhile, the committee cited in contempt Michael Ang and George Ong of Super Five Cold Storage for allegedly lying to the panel over their onion trading activities. 
Quezon Rep. David C. Suarez said, "Congresswoman Stella (Quimbo) asked "Are you involved in trading?" and they said categorically no. And when the name of a company was mentioned, which was involved in trading, they admitted that they're part of that company. They're lying to the committee." 
According to House rules, the two officials will be detained in Congress for 10 days.
Ms. Quimbo told the panel, "Citizens and policymakers have expressed concerns about the possibility of hoarding of onions and the allegations of an onion cartel. The DA (Department of Agriculture) is also suspecting this — that the high onion prices is due to price manipulation, hoarding, and smuggling — from the operations of syndicates." — Beatriz Marie D. Cruz