SRA poised to release sugar next week if prices stay high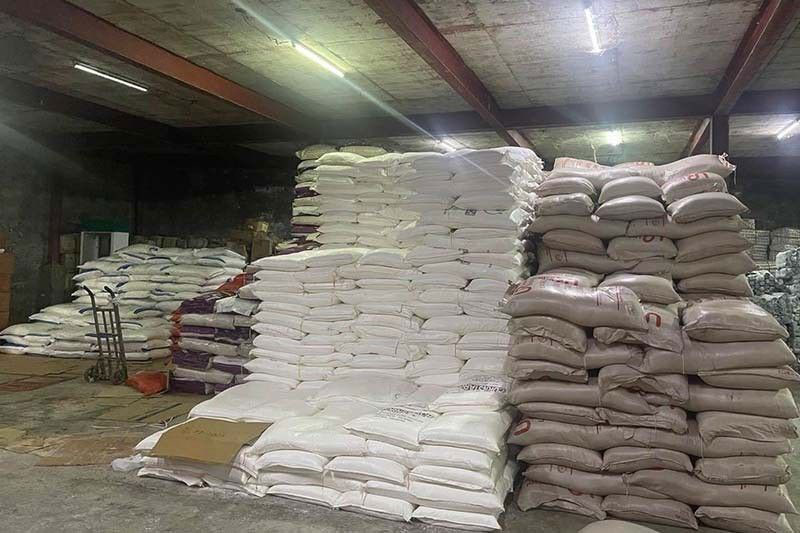 A SUGAR Regulatory Administration (SRA) official said on Monday that the agency will consider releasing reserve refined sugar onto the market by next week if retail prices remain high.
"We are looking at it now. Farmgate prices have gone down. If retail prices don't follow, we might have to release some of the imported sugar," SRA Board Member and Planter's Representative Pablo Luis S. Azcona told reporters.
According to Mr. Azcona, the farmgate price of raw sugar fell to P60-P65 per kilogram from P70/kg following the issuance of Sugar Order No. 6, which authorized imports to build up a buffer stock.
He said retail prices in Metro Manila are expected to fall as a result within the next 12-14 days.
At least 58,000 metric tons (MT) of imported refined sugar have landed in the Philippines, part of the authorized imports of 440,000 MT, he said.
The Sugar Order calls for 100,000 MT of the imported sugar to be held in reserve. Mr. Azcona said releases from the reserve, which entail their reclassification as meant for domestic market use, should be done in a "calibrated" manner.
"The 100,000 (MT) should be reclassified in a calibrated manner based on our weekly consumption. We will reclassify as we need it every week," he said.
He added that it might "shock" the market and retailers if all the reclassified sugar is released at one time.
In an earlier interview with BusinessWorld, Mr. Azcona said that the exact mechanism would involve reclassification from "C" sugar (reserve) to "B" (domestic market) following a decision to be made by the Sugar Board.
He described a wide discrepancy between farmgate and retail prices as a situation where "somebody is making too much money in the middle."
"We need to release the cheaper imported (sugar) to average out our retail price (in a manner) that will not affect the farmers," he added.
Separately, Agriculture Assistant Secretary and Chief of Staff Rex C. Estoperez called questions about the legality of some sugar imports delivered through the Port of Batangas as of secondary importance.
"The objective is to bring down the price of sugar; that is what matters, nothing else," he said.
Mr. Estoperez said that the Department of Agriculture will focus on price monitoring with a view towards taming inflation.
"If (consumers benefit from) bringing down the prices, so be it. That's where we should be looking at for now, addressing inflation," he said.
Earlier this month, Agriculture Undersecretary Domingo F. Panganiban confirmed the import clearances issued to three traders who brought in the Batangas cargo, which arrived even before the Sugar Order was issued. — Sheldeen Joy Talavera