PHL manufacturing output growth slows in September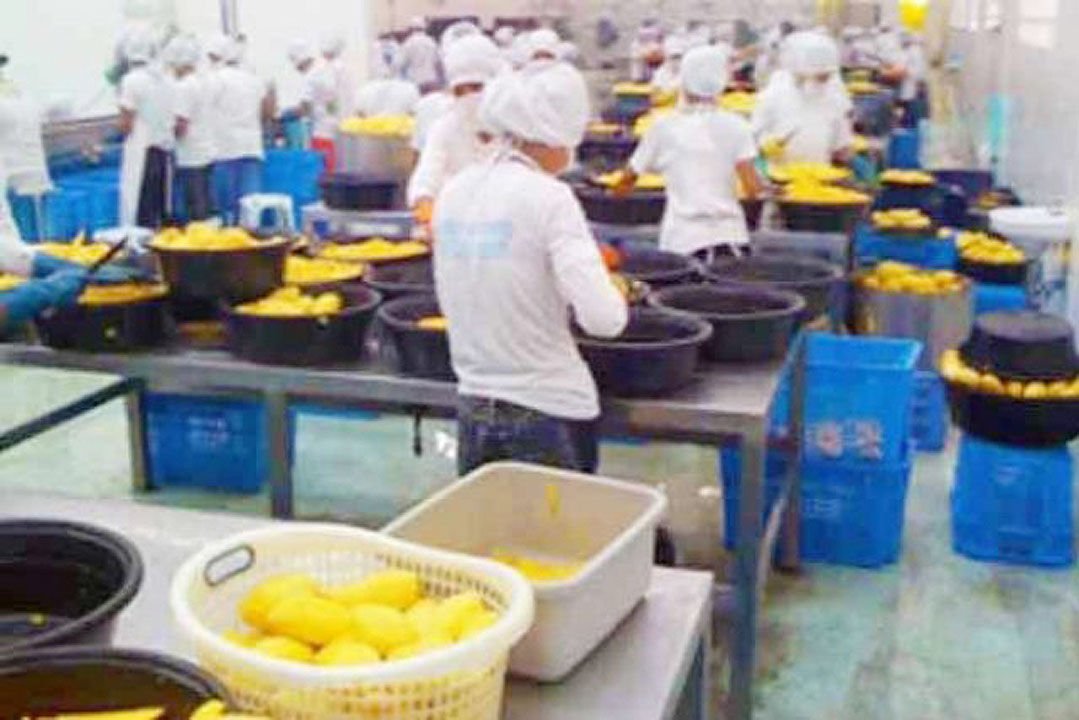 FACTORY output increased for a fourth consecutive month in September, but at a slower rate than August, the Philippine Statistics Authority (PSA) said on Tuesday.  
According to preliminary data from the PSA's Monthly Integrated Survey of Selected Industries, manufacturing output, as gauged by the volume of production index (VoPI), rose 2.4% in September. 
Growth in September slowed from the 4.4% posted in August and the 124.3% reported a year earlier.
Average manufacturing growth in the nine months to September was 48.3%.  
A forward-looking indicator of manufacturing performance, the S&P Global manufacturing purchasing managers index (PMI), is also signaling slower growth. The PMI came in at 52.6 in October, down from 52.9 in September.
PMI reflects sentiment among purchasing managers, who must order raw materials in advance for their companies' future operations. A score above 50 on the PMI indicates an expansion of raw material orders, signaling confidence that their companies' manufactured goods will find a market.
The VoPI's rise in September was led by machinery and equipment except electrical, which posted a gain of 90%, followed by wood, bamboo, cane, rattan articles and related products at 77.6%, chemical and chemical products at 30.1%, fabricated metal products, except machinery and equipment at 21.7%, and other manufacturing and repair and installation of machinery and equipment at 18.6%.  
Posting declines were electrical equipment (-54.7%), basic metals (-34.2%), furniture (-11.5%), beverages (-6.8%), and printing and reproduction of recorded media (-6.5%).
Asked to comment, Rizal Commercial Banking Corp. Chief Economist Michael L. Ricafort said in a Viber message that the growth of factory output may be linked to the further opening of the economy.  
He said the move to "greater normalcy" is reflected in a Presidential order declaring the wearing of masks voluntary in most situations, the easing of restrictions on foreign travelers after the borders began to open in February, the recovery of domestic tourism, and the resumption of in-person schooling in August.
On Oct. 28, President Ferdinand R. Marcos, Jr. issued Executive Order No. 7 which made masks voluntary except in healthcare facilities, medical transport vehicles, and public transport, where they remain required.
Mr. Ricafort noted that the slower growth could have been caused by higher inflation, among other things.
"Offsetting risk factors that slowed manufacturing growth recently include higher prices from inflation, and weaker peso that increases input costs, the rising trend in interest rates, and narrower profit margins especially if there is competition or sluggish demand," Mr. Ricafort said.  
The PSA recently announced a headline inflation rate of 7.7% in October, up from 6.9% in September.
The peso closed at P58.275 against the dollar on Tuesday, strengthening from its P58.58 close on Monday, according to the Bankers Association of the Philippines.
The PSA said that the average capacity utilization rate for the manufacturing sector improved to 71.5% in September compared to 71.4% in August.
"There were 20 out of 22 industry divisions with more than 60% average capacity utilization rate, led by manufacture of wearing apparel (80.9%), manufacture of furniture (80.3%), and manufacture of computer, electronic, and optical products (80.0%)," the PSA said.  
Mr. Ricafort said manufacturing output could further improve due to the holiday season.
He cited the usual "seasonal increase in sales/revenue/business transactions, as well as manufacturing before and during the holiday season towards the end of 2022." — Revin Mikhael D. Ochave