DIGITAL TRANSFORMATION is predicated on the need for speed as businesses shed legacy systems that slow down their operations, with banks making the most progress in evolving to fully digital processes, participants at the BusinessWorld Virtual Economic Forum were told.
"Speed is of the essence and technology systems should allow leaders to minimize process steps," Management Association of the Philippines (MAP) Alfredo E. Pascual said at the forum.
"The Bangko Sentral ng Pilipinas (BSP) has given licenses to certain digital banks and many traditional banks have pursued digital transformation. You will note they are all communicating to customers (by) e-mail or digitally," he said.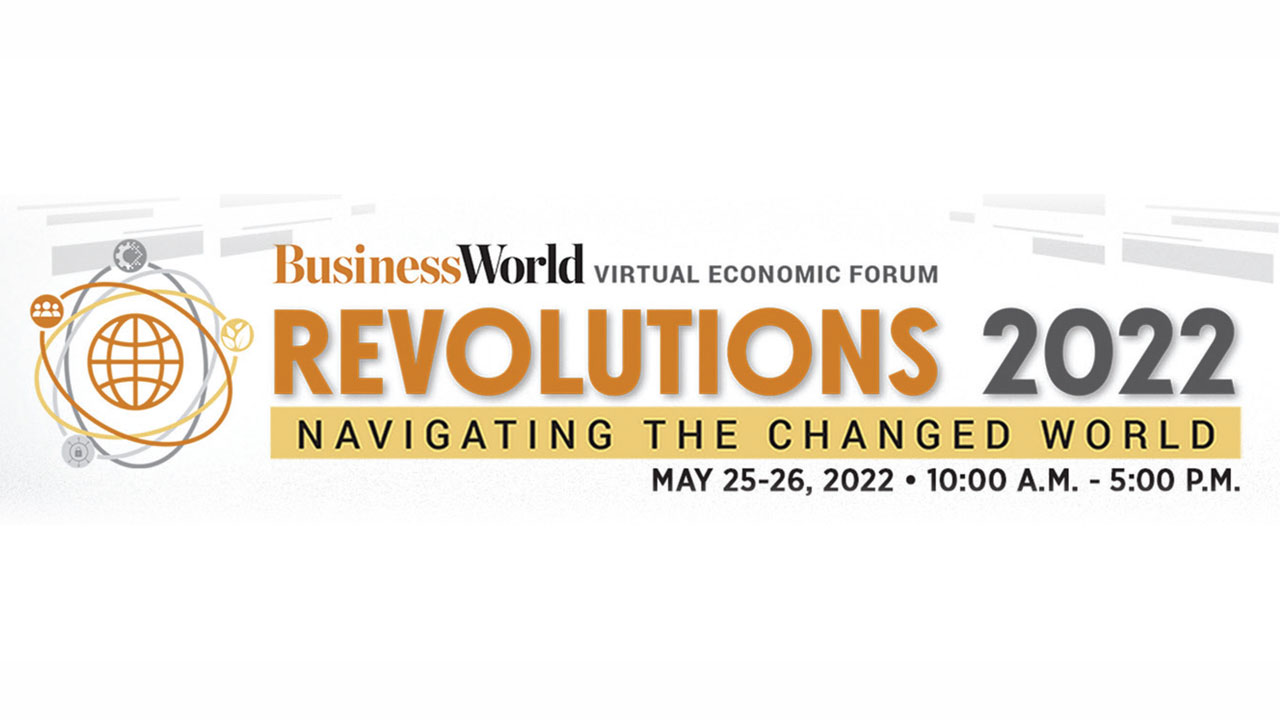 "One of the consequences is the risk of cyberattack. The demands of keeping up with cyber security are part and parcel of the process of digital transformation," he added.
Mr. Pascual called the full evolution to e-commerce "a measured trial of steps and it will take time to fully migrate the business to the digital space."
Martha M. Sazon, GCash president and chief executive, said that the transition to digital needs to be paired with a cultural shift as well.
"Normally other companies think it's fine to invest in a digital platform and that's it, but it has to be coupled with the ways of working and the right mindset to bring that to life. It's really the mindset and ways of working that needed to change. What worked in the past might not necessarily work in the future," she said.
"I think it's very important we emphasize that technology is just an enabler and that digital transformation is a people's story. People have to re-engineer the way they do things. It's not a matter of just automating current procedures, reengineering will have to be done before you superimpose the digital process," Mr. Pascual added.
Ms. Sazon said that GCash is working to help other companies make the transition to digital with its in-app offerings, partnerships, and initiatives.
"We are all about helping companies and entities to change for the better to embrace the benefits of digitalization, whether it's helping the government distribute financial aid to more people," she added.
She also said that the company is focusing on expanding to the regions and targeting mom-and-pop stores and small businesses.
"Our focus right now is to develop the base of the pyramid and the channels that service it," she said.
"We want to work with tricycle drivers, market vendors… in that way, they are able to learn more about financial management and literacy. It's a big opportunity that more people are educated with these things," she added.
However, Ms. Sazon noted that physical interaction in the workplace remains vital to building company culture.
"It's hard to build a culture in the online setting. More than anything, face-to-face gives us culture building, which is important in this day and age. Our endgame is a hybrid set up, hopefully," she said.
Mr. Pascual added that working onsite also benefits employees.
"Businesses would like to return to work, it's good for employees to be back with their teams and interacting with them," he added.
In a separate session of the forum, Aboitiz InfraCapital Vice-President Clifford Academia said that the lockdown was a chance for companies to innovate and improve their current systems.
"This is an opportunity we see where we could change or adapt to the new normal to create townships that complement and provide services that will allow it to operate as a bubble and ensure continuous operations," he said.
"The pandemic has forced us to consciously look at our developments and adapt strategies and improvements that focus on environment, wellness, and resilience. This is where we take our improvements moving forward," he added.
Mr. Academia said that Aboitiz InfraCapital altered its selling methods to accommodate customers virtually.
"We converted all our viewing capabilities to virtual.  We were flying drones during meetings. They would see the actual properties using such equipment… It was really a conscious shift to that method of selling that helped us a lot," he said.
Edna T. Belleza, general manager of GoRobinsons, a unit of Robinsons Retail Holdings, Inc., said that lockdowns allowed the company to hone its digital strategy.
"The biggest impact (came from the) lockdowns where some of our formats were not even allowed to operate, only essentials like supermarkets and drugstores," she said.
"There was also an opportunity to double down on our digital strategy. It didn't change our strategic plans, it just hastened the process," she added.
She said that the company worked on instilling design thinking, agile ways of working, and equipping everyone with the necessary skills for digital transformation.
Chief Operating Officer of JLL Philippines John P. Dy also added that it expects this year's growth industries to be logistics, industrial warehousing, and data centers, which are all driven by e-commerce. — Luisa Maria Jacinta C. Jocson