Marcos seen borrowing more to lower rice prices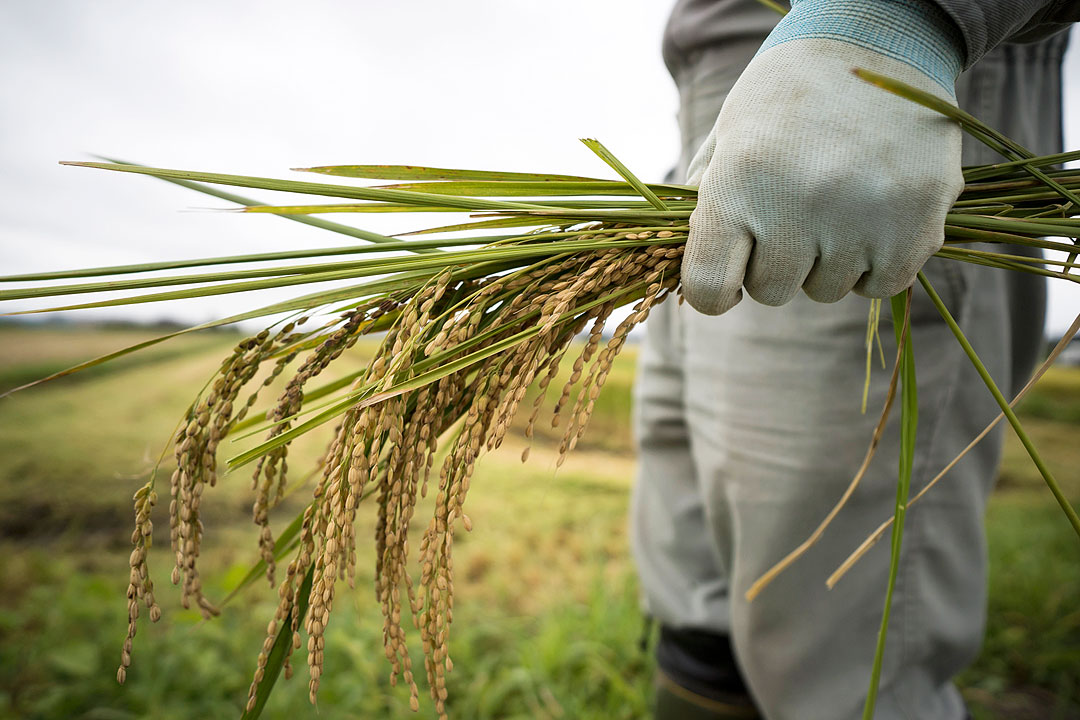 By Kyle Aristophere T. Atienza, Reporter
PRESIDENTIAL CANDIDATE Ferdinand R. Marcos, Jr.'s campaign promise to lower rice prices by P20 to P30 threatens to swell National Government debt if carried out, analysts said.
"To implement a price cap that is more or less 50% lower than current prices, the government will have to subsidize the cost whether or not the country is rice self-sufficient, and doing so will mean additional (funding) that needs to be factored into the national budget," according to Zyza Nadine Suzara, a public finance expert and executive director of the Institute for Leadership, Empowerment, and Democracy.
The Marcos campaign said in a statement recently that the planned price cap on rice will bring prices down by P20 to P30 per kilogram if he wins. He also promised to halt rice imports once the Philippines becomes self-sufficient in producing the staple.
Ms. Suzara said such promises suggest that, in the event self-sufficiency does not materialize, the government may have to resort to imports, possibly reviving the National Food Authority's (NFA) role as sole importer of rice. This points to the return of the NFA's previous business model "whereby it will buy buffer stocks of rice at prevailing market prices and then sell them at a much lower cost."
She said that according to government data, the Philippines was 85% rice self-sufficient in 2020. In 2019, the self-sufficiency rate was 79.8%.
"The NFA cannot pay for this using its own funds alone. This will require additional subsidies from the National Government," Ms. Suzara said via chat. "How will it be financed? Is he going to rely on debt to afford this?"
She said that while the government does need to keep supporting the NFA to ensure a steady supply of cheap rice, "the problem is the government doesn't have unlimited resources."
She said the government will either need to collect higher taxes or incur additional debt "which in the end, taxpayers also have to pay for."
"In either case, it could be fiscally unsustainable for the National Government as populist (measures) often are," she said. "It also opens up opportunities for leakage and corruption. This is a recipe for greater fiscal disaster."
The Department of Agriculture estimates that the commercial price of rice in Metro Manila and nearby cities range between P38 and P50 per kilogram. Imported rice commanded P37-P52 as of April 13.
In the statement, the Marcos campaign said the Philippines needs to carry out a "regular and thorough" inventory of the rice harvest beginning with his first year in office.
Such inventories are already being conducted by the Philippine Statistics Authority. It estimated that of palay (unmilled rice) output was worth P403.893 billion in 2021, up from P390.213 million a year earlier.
"Subsidizing the price of rice will be one of the options he will try to explore in the first year of his administration," according to the statement.
"In principle, the intention of the promise is good. But we need to understand how this can happen," according to John Paolo R. Rivera, an economist at the Asian Institute of Management.
"The price of rice is determined by the dynamics of supply and demand. Holding demand constant, supply has to be augmented to put a downward pressure on prices," he said in a chat message, noting that Mr. Marcos has failed to present a clear roadmap to achieve the goal. His general refusal to outline the specifics of his plans has done little to quell doubts that could undermine business confidence, analysts said.
"The promise sounds good but without a clear understanding of existing data, we're not going anywhere," said Emy Ruth Gianan, instructor at the Polytechnic University of the Philippines Economics department.
She said bringing down prices drastically will adversely affect rice producers.
"Adding a price cap would further hurt our farmers," she said via chat. "They would either be forced to produce more than their capacity, which is not possible given limited agricultural technology and support for most of our farmers, or would be selling rice at a loss."
Ms. Gianan said that Mr. Marcos' promise is counterproductive policy and may not benefit the public in the long term. "It compels us to choose less productive policy options: just buy at a higher price instead of heavily investing in the industry's development."
She said it may not be possible to rule out imports once self-sufficiency is achieved because "farmers would be forced to produce at a loss, making it unsustainable for them to plant rice."
"This would result in more farmers exiting the market," Ms. Gianan said. "The policy is actually more supportive of imports, contrary to what Mr. Marcos claims."
"Also, it opens the door to corruption. With the NFA acting as both regulator and buyer, there's a conflict of interest."
Roy S. Kempis, a retired professor of agricultural development economics in Pampanga State of Agricultural University, said that at any rate, self-sufficiency "will take some time. So the time frame of Mr. Marcos' promise is important. He can have an excuse that since he will have a term of six years, he can always say that it is possible," he said in an e-mail. "But this may only happen in his sixth year."
Mr. Kempis said that Mr. Marcos has failed to explain the mechanisms by which he intends to increase palay production, noting that opening up new land for planting will have no immediate effect. "We do not know what his time frame is, but definitely the promise is not realistic."
"Sufficiency will have a cost. When he insists that this happens earlier than later, the drive for sufficiency is going to be more costly."
Maria Ela L. Atienza, a political science professor at the University of the Philippines-Diliman, said coming up with a price range without consulting farmers and other stakeholders does not appear to have been a considered plan.
"This simply shows that he comes up with statements without careful study and consultation."