EV industry sees fuel prices boosting demand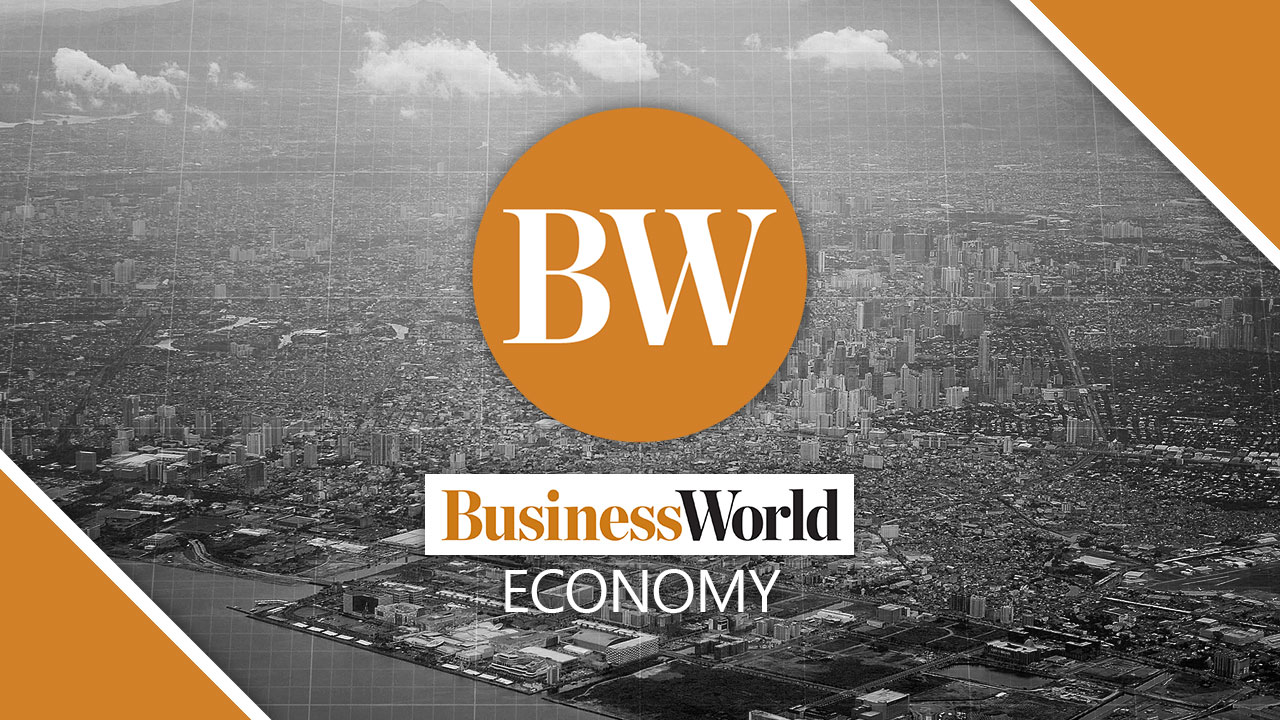 By Arjay L. Balinbin, Senior Reporter
and Revin Mikhael D. Ochave, Reporter
RISING FUEL PRICES are expected to raise interest in electric vehicles (EVs) in the Philippines, though the supply of such vehicles remains unpredictable due to global demand for such vehicles as well as disruptions caused by rising prices of key components, industry leaders said.
"Certainly, the current situation (presents) an opportunity for our industry," Electric Vehicle Association of the Philippines (EVAP) President Edmund A. Araga told BusinessWorld in an e-mail last week.
"EVs as a mode of transportation must be practical and address concerns about the high price of fuel on a weekly basis," he added.
Philippine Parts Maker Association, Inc. President Ferdinand I. Raquelsantos said in a phone message: "With the increase in fuel prices, it's normal for people to shift to electric vehicles."
In other markets the advantages of using EVs are tied to the users' desire to mitigate climate change, he noted.
Basic Energy Corp. (BEC) said EVs promise considerable savings compared to vehicles that run on fossil fuels.
"For comparison, the energy consumption cost of using an electric vehicle or electric public utility jeepney (EV-PUJ) is roughly 39% (against a) diesel fueled conventional PUJ," the company said in an e-mail.
"This translates to approximate savings (based on current diesel price level of 70.00 PHP/liter) of 61% when using EV-PUJ," it added.
"The fact that solar power is the source of charging for EV-PUJs also translates to savings as solar power is around 10% cheaper than grid supply," BEC added.
The Trade department has said that it is proposing a zero-tariff regime for EV imports to accelerate their adoption.
"One thing we are proposing is to adjust the tariff rate from 30% to zero" to provide a boost to the industry, Trade Secretary Ramon M. Lopez said during a recent virtual forum.
"We need to promote EVs and the way to promote it is to encourage their use. How will you encourage the use of EVs if they are expensive? This is one of the immediate steps that we think can be done," he noted.
EVAP's Mr. Araga said, however, that the industry is not guaranteed access to supply of vehicles and components due to increased demand for EVs elsewhere.
"Supply is also uncertain… (the industry may have to consider) alternatives in sourcing their raw materials and other supplies."
The unreliability of supply may affect EV pricing, Mr. Araga said. "But it's not that easy to make price adjustments as of this time which may turn off consumers."
The EV industry is waiting for the establishment of a regulatory framework for the industry, he noted.
"We are awaiting the EVIDA (Electric Vehicle Industry Development Act) to be signed by our President before his term ends and hope that the Comprehensive Roadmap for the Electric Vehicle Industry programs under Department of Energy will prosper."
Pump prices rose for an 11th straight week on Tuesday last week. Fuel retailers raised gasoline and diesel prices by P7.10 and P13.15 per liter, respectively.
Mr. Raquelsantos said major concerns about the adoption of EVs are range and the availability of charging stations.
"In reality, it's all how you get educated on what EVs can do.  Most EV's now have 250 to 450-kilometer range," he noted.
"People always ask about the availability of charging stations. But home charging is enough. Not unless you go on long trips, and along the way you need to charge. But if you have high-end EVs with 450-km range, you should not worry," he added.
He also said that "very soon, the market will have to offer EVs because car assemblers will stop producing internal combustion engine (ICE) or conventionally-fueled vehicles."
"The immediate effect of fuel prices is to limit the use of ICE vehicles. People will shift to other… means of transport. Even public transport (operators will) have to resort to EVs."
Mr. Raquelsantos also expects electric vehicle prices to fall eventually. "As new technology sinks in, prices of batteries will fall. And when EVIDA gets implemented and proper incentives are put in place, the cost of EVs will fall, whether they are imported but especially if they are locally produced."
"We see now a lot of orders coming in. With increasing oil prices, there is great interest in switching to EVs. For now, the demand is in market segments (like) passenger cars and commercial vehicles," Mr. Raquelsantos said.
He said the Philippine industry can specialize in EVs optimized for short trips, such as compact EVs for city driving.
"I believe the application for short trips is the one we can easily zero in," Mr. Raquelsantos said.
"Mini-compact EVs are perfect for city driving. For this application, you don't really need to have charging stations since your home charge is enough to power your trips. If your application is for city driving, home charge will be sufficient," Mr. Raquelsantos said.
Global Ferronickel Holdings, Inc. President Dante R. Bravo said in a mobile phone message that the proposed zero tariff for EV imports will benefit nickel miners.
"It will benefit us since it might push up nickel ore prices. The idea of zero tariffs on imported EVs is to make EVs more affordable. If that happens, there will be demand for more EVs in the Philippines which will then drive the demand for pure nickel and then, will likely push the nickel ore prices. So that's how we view the impact of that policy in the medium term," Mr. Bravo said.
"Over the long term, if we see sustained growth in the use of EVs around the world, this will then provide nickel miners an opportunity to go into value-added processing to produce nickel products that can be used in the production of EV batteries," he added.
Nissan Philippines President and Managing Director Atsushi Najima said in a recent television interview that the company has received many inquiries about its Leaf EV model.
"Because of this gas price increase recently, we got a lot of inquiries (for the Nissan Leaf)," Mr. Najima said.
Mr. Najima estimated the running costs of EVs are lower because the fewer moving parts ensure that maintenance is minimal.
"The running cost is 10 times cheaper. Maintenance cost is 20 or 30% cheaper than gasoline engine because number of parts is reduced in EVs compared to gasoline engines," Mr. Najima said.
"Initial purchase cost of electric vehicle is slightly higher but if we think about total ownership costs between electric vehicle and gasoline vehicle, the difference is much (narrower) now," he added.