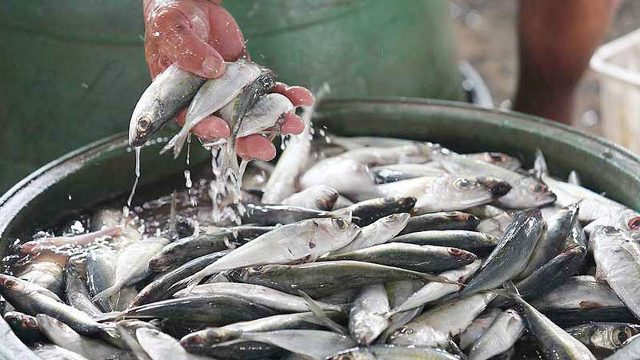 AGRICULTURE and fisheries organizations said the domestic fish supply is adequate and rejected the need for imports, which the Department of Agriculture (DA) hopes to supply to areas hit by Typhoon Odette (international name: Rai).
"Hindi totoo na walang supply. Nabasa ko 'yung official statement at ginagamit pa rin 'yung dahilan ng Typhoon Odette at mataas daw ang feed, mga factors na hindi totoo sa galunggong (round scad) (It's not true that supply is tight. I read the official statement justifying the imports, which is using Typhoon Odette as an excuse. It is also citing high feed prices, which should not be a factor for galunggong)" according to Laban Konsyumer, Inc. President Victor A. Dimagiba, speaking at a televised briefing.
"Meron sigurong grupong nagpasok ng importer na kailangan maibenta. Wala ka na daw mabili na local, puro frozen na 'yung mabibili mo. In other words, 'yung issue ng papayagan na import, press release lang 'yon, nandidito na (Importing groups may have already brought in the fish. You can see this in the markets, where the fish available are mostly frozen. In other words, they are putting out press releases about allowing imports. The fish have actually already arrived)."
The DA announced on Jan. 18 that it has issued import certificates for small frozen pelagic fish amounting to 60,000 metric tons for the first quarter.
Farmers group Samahang Industriya ng Agrikultura (SINAG) said that the imports will be more expensive than local catch.
"There is ample supply of local fish and fish products that are much cheaper than the imported galunggong," SINAG Chairman Rosendo O. So said in a statement.
"Instead of protecting and helping farmers and fishers recover from the recent typhoon, we have a government agency that sides with importers and big traders," Mr. So added.
In a virtual news conference, Agriculture Secretary William D. Dar reiterated the need for the imports.
"Typhoon Odette caused about P3 billion in damage to the fisheries sector," Mr. Dar said. "Current global price spikes in petroleum, fish feed, and other inputs are also expected to impact local production and supply."
"High fish prices continue to contribute significantly to food inflation. In 2021, it was at 7.6%," he added.
Mr. Dar also cited the closed fishing season as another reason for the supply deficit, adding that closed seasons are vital for fishing stocks to regenerate.
An organization of small fishermen, Pambansang Lakas ng Kilusang Mamamalakaya ng Pilipinas (PAMALAKAYA), said that imports will "drive down the farmgate prices of fish, forcing small fishers to deep crisis and bankruptcy."
 "The existing closed fishing season creates an artificial shortage of fish and inflation (to the) detriment (of) fisherfolk and consumers. We maintain that the shortage of fish is artificial, caused by unregulated and unjust declaration of closed fishing seasons in our productive fishing grounds. But even (with a) closed fishing season, we remind the government that there are lots of fish in the sea; imports (are) unnecessary," Fernando L. Hicap, PAMALAKAYA chairman, said in a statement.
"Flooding our local markets with imported fish will (do) harm than good to our struggling fishing industry. This liberalization scheme never addresses the country's crisis in fisheries production. Rather, it is burden to fisherfolk whose products are being outcompeted by imported fish," Mr. Hicap added. — Luisa Maria Jacinta C. Jocson