Project to locally manufacture oral coronavirus drug approved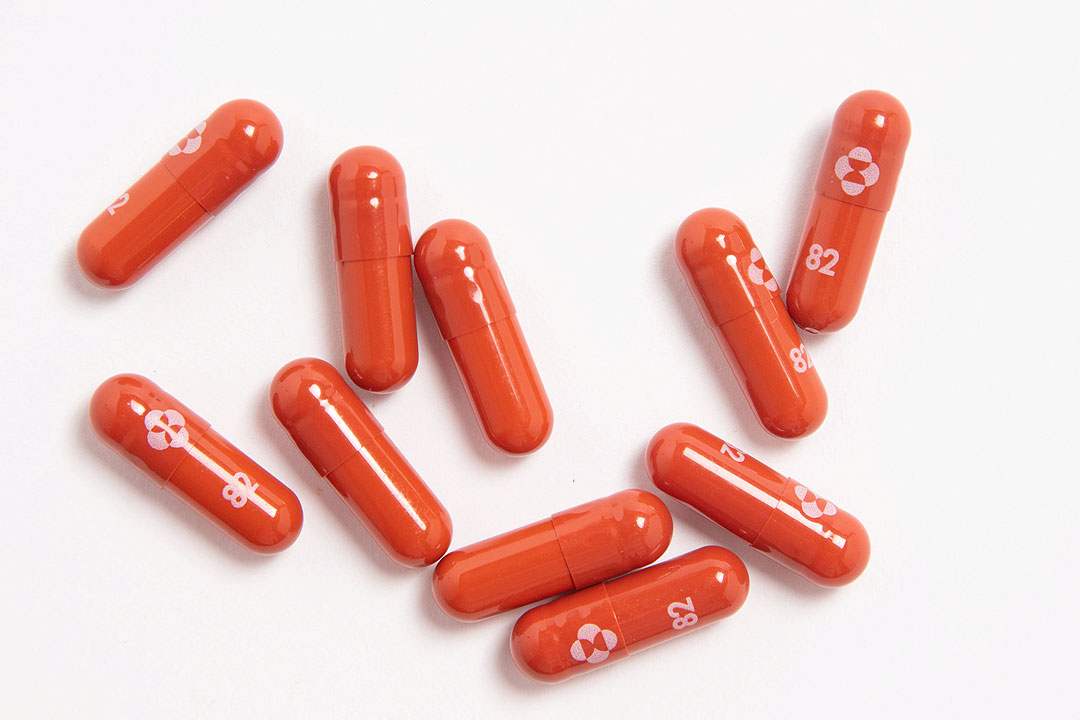 THE Board of Investments (BoI) approved an application by Lloyd Laboratories, Inc. to register for incentives to locally manufacture Molnupiravir, an oral drug to treat coronavirus disease 2019 (COVID-19).
The BoI said in a statement on Monday that Lloyd Laboratories will receive technology transfer on how to produce the drug from India's Optimus Pharma Pvt. Ltd.
"With an estimated cost of P24 million and an annual capacity of one million 400 milligrams (mg) capsules of Molnupiravir, the project is expected to start production in January. The laboratory reported that it intends to make the product available locally at the soonest time," the BoI said.  
"The suggested retail price of the locally-made Molnupiravir is P65 per pill, which is much lower than its imported counterpart, which sells for around P100 to P150 per pill, providing a COVID-19 patient around P35 to P85 in savings per pill," it added.
According to the BoI, Lloyd Laboratories makes various medicines and recently expanded its production facility in Malolos, Bulacan to gear up for Molnupiravir production.
It added that the project complied with the eligibility requirement that entitles to incentives "All Qualified Activities Relating to the Fight against the COVID-19 Pandemic – Essential Goods" as stipulated in the 2020 Investments Priorities Plan, which is considered the transitional Strategic Investment Priorities Plan in force for Republic Act No. 11534, or the Corporate Recovery and Tax Incentives for Enterprises Act.
"Amid the steep surge of COVID-19 cases exacerbated by the emergence of new variants, it is a crucial and urgent step to produce oral therapies locally to reduce hospitalization, and for those who will be hospitalized — to lessen the period of hospitalization, and to prevent the death of Filipinos who contracted the virus," Trade Secretary and BoI Chairman Ramon M. Lopez said.
The BoI said the addition of Molnupiravir to the lineup of treatments resulted in faster clinical improvement in reducing viral load, according to the interim results of Phase 3 clinical trials of Optimus Pharma, performed in India for orally administered capsules on patients with mild symptoms.  
"It also resulted in a significantly higher proportion of patients achieving reverse transcription polymerase chain reaction (RT-PCR) negative results on Days five and 10. In Vietnam, Stella Pharma, which Optimus Pharma also supported in terms of technology transfer, conducted a clinical trial which has also shown promising results with RT-PCR negativity on Day five at 75.4%," BoI said.  
Following these results, the BoI said the Food and Drug Administration (FDA) issued a compassionate special permit to Lloyd Laboratories, limited to supplying Recuenco General Hospital in Taguig with a total of 20,000 400-milligram capsules for one year on until November 2022.  
Lloyd Laboratories has also applied for a certificate of product registration with the FDA.
"We invite other pharmaceutical companies to look at this model and how we can replicate it in order to further fill in the gaps not only in our fight against the pandemic but also in providing more affordable critical medicines and health products to Filipinos," Trade Undersecretary and BoI Managing Head Ceferino S. Rodolfo said. — Revin Mikhael D. Ochave