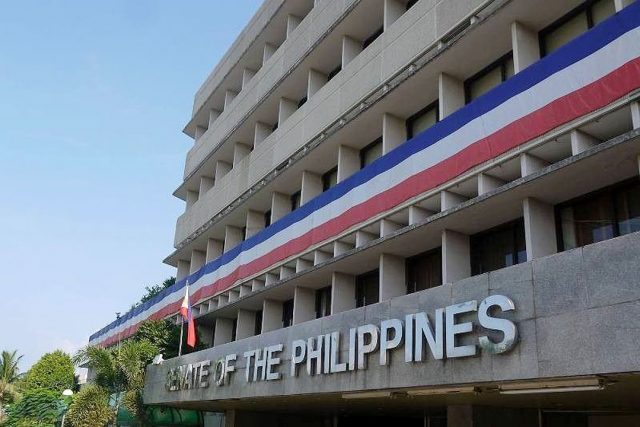 THE SENATE plans to pass on third and final reading Monday a proposed law extending the validity of the 2021 national budget to the end of next year, after it passed on second reading Tuesday.
"We will prioritize the approval of the extension of the validity of the 2021 National Budget," said Majority Leader Juan Miguel F. Zubiri in a Viber message to reporters Tuesday. "Our plan is to approve it … hopefully on Monday for third reading."
House Bill 10373, which amends Section 62 of the general provisions of Republic Act 11518 or the General Appropriations Act (GAA) of Fiscal Year 2021 was passed on the understanding that such an extension would be the last of its kind.
Mr. Angara, who chairs the Senate Finance committee, said during the Tuesday plenary session that in 2022, the government will attempt a "half-way house between obligation-based and cash-based" budgeting.
"It maintains the features of cash-based budgeting, which would force agencies to obligate the money in the calendar year of the budget," he said, "while it gives them that leeway of making the disbursements and full payment in the succeeding year."
Under Section 61 of the general provisions of the proposed P5.024-trillion budget for 2022, which is currently being discussed in bicameral conference committee, the hybrid system will provide two extra years for both obligation and disbursement, removing the need for budget extensions.
"Principally, we are agreeing to the extension because to cast a negative vote would punish our people for the inefficiencies of the bureaucracy," Minority Leader Franklin M. Drilon during plenary session late Monday, "but we do hope that this is not a yearly occurrence, the failure to disburse it on time, because government spending, if I recall correctly, constitutes 20% of our Gross Domestic Product (GDP)."
"If we do not disburse the appropriated funds on time, we will not be able to achieve GDP growth for the country because the government failed to disburse these funds," he added.
Mr. Drilon said that the 56% obligation rate of the budget as of the end of September is lower than the 78% achieved last year.
The House approved its version of the bill in late November.
President Rodrigo R. Duterte earlier approved legislation that extended the validity of the 2019 and 2020 national budgets. — Alyssa Nicole O. Tan