Council says pandemic accelerated rise of digital finance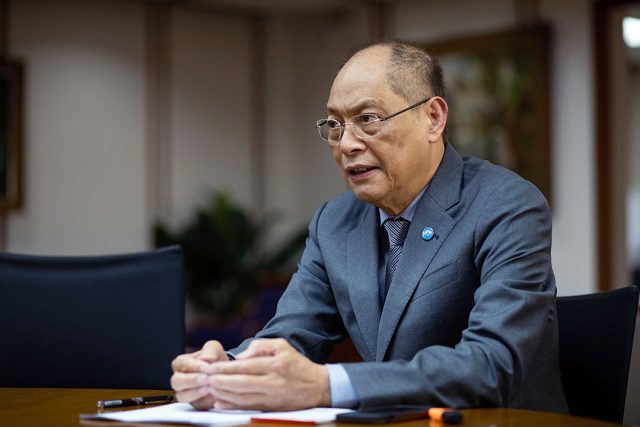 THE Financial Stability Coordination Council (FSCC) said one of the positive results of the pandemic is the accelerated development of digital finance. The Council said in a statement Tuesday that it has considered the findings of multilateral agencies and international bodies which concluded that global financial markets were able to avoid a collapse that had been widely feared at the start of the pandemic.
It said the pandemic produced some silver linings, "in particular (the global boom in) the nonbank financial sector… together with the increased use of digital facilities in finance."
 It also noted that fund raising from the capital markets has exceeded that of the last pre-pandemic year, hitting P103.76 billion in 2020, up 8.9%, according to the Philippine Stock Exchange (PSE).
The PSE has said that it expects fund-raising to hit P200 billion this year, with P161.41 billion already raised as of the end of September. There are still five companies due to conduct public offerings this month, following Medilines Distributors, Inc. which listed Tuesday.
Bangko Sentral ng Pilipinas (BSP) Governor Benjamin E. Diokno, who is also the chairman of FSCC, said the "significant" increase in the issuance of public securities since last year was seen "as market players responded to the strategic intervention of the authorities to free up liquidity and reduce the cost of financing."
Mr. Diokno called for a more nuanced appreciation of the pandemic's variable impact by industry.
"The authorities need to recognize how different stakeholders are situated differently, now and into the future, and would thus require differentiated interventions," Mr. Diokno said.
The FSCC's yearend meeting also focused on initiatives that could boost the resilience of the nonbank financial sector.
"We regularly assess the risks in the global markets but we are grounded by the risks that may materialize domestically. This is the nature of systemic risks, thinking globally but always acting locally," Mr. Diokno said.
Regulators assess systemic risk, or the potential for an event at the company level to trigger severe instability or the collapse of an entire industry or economy. Such policy initiatives follow the lessons learned in previous downturns like the Global Financial Crisis and the Asian Financial Crisis.
The FSCC is composed of the BSP, the Department of Finance, the Insurance Commission, the Philippine Deposit Insurance Corp., and the Securities and Exchange Commission. — Luz Wendy T. Noble