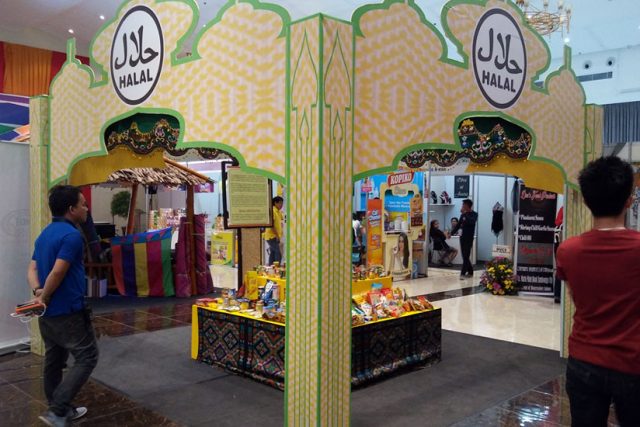 THE halal industry is viewed as holding the potential to serve as a driver of the economic recovery after the pandemic, according to the Department of Trade and Industry (DTI).
Trade Secretary Ramon M. Lopez said during the first day of the 4th Philippine National Halal Conference Thursday that opportunities for the industry should be maximized in light of the global growth in the market for goods that are compliant with Muslim dietary practices.
"As we traverse the challenging times brought about by the pandemic, the need to maximize the industry's potential and take advantage of the opportunities being presented to us remain our utmost priority," Mr. Lopez said.
"The global halal economy is poised to move towards growth and advancement with many notable developments in the Islamic economy — led by an acceleration in digital transformation, disruption in global supply chains, and increased government focus on food security-related investments," he added.
Mr. Lopez said the global market for such products is underpinned by an increasing Muslim population and greater adherence to Islamic ethical values, which is carrying over into consumption.
"Islamic finance and halal food lead the promising growth of the global Islamic economy," Mr. Lopez said.
Mr. Lopez said that the DTI continues to extend its support to halal micro, small, and medium enterprises (MSMEs) to guide their production and promotion of compliant commodities.
"With our halal MSMEs continuously working towards improving their trade, coupled with technology and a new mindset, we can create a halal industry that is pandemic-proof and pave the way for our participation in the glob-al halal ecosystem," Mr. Lopez said.
Mr. Lopez said the DTI's current halal certifying bodies are expanding the pool of exportable products.
"We need to be keen on the innovations and market requirements to allow the facilitation of inclusive, competitive and export-ready products to be certified as halal," Mr. Lopez said.
"In the future we look forward to crafting a Philippine Halal Development plan which is guided by an overarching goal of creating a halal ecosystem that is organized, structured, and recognized in the global halal economy," he added. — Revin Mikhael D. Ochave