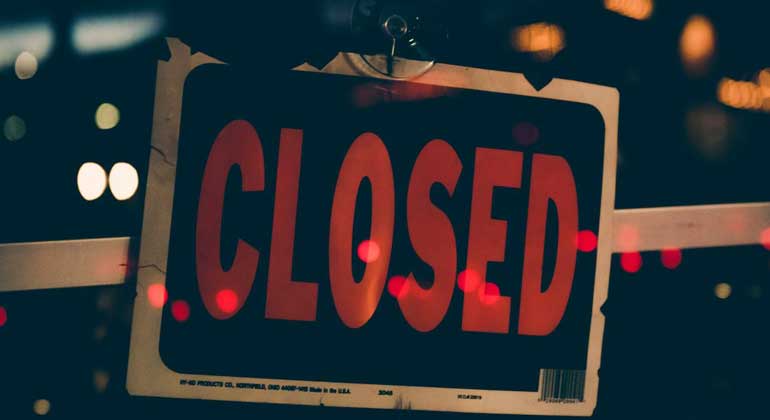 THE Department of Trade and Industry (DTI) said 10% of businesses in Metro Manila remain closed even after the easing of lockdown protocols and the decline in coronavirus disease 2019 (COVID-19) cases.
Trade Secretary Ramon M. Lopez said in a radio interview Wednesday that the estimate was a projection from survey findings.
"The survey which is ongoing showed that, even if Metro Manila reopened in October, 10% of businesses remain closed. We think this means that there are some businesses that have permanently closed," Mr. Lopez said.
Mr. Lopez said owners of the permanently closed businesses may have moved on to other venture, citing the increase in business registrations.
"They opened new businesses, as seen in higher business registrations across local government units (LGUs) and those who applied for mayor's permits," Mr. Lopez said.
Mr. Lopez said business registration data from LGUs showed a strong uptrend.
"In 2019, there were 1.5 million registered. When the pandemic hit in 2020, the registrations increased to 1.7 million, and now 2 million in 2021," Mr. Lopez said.
"Those who lost their jobs started their own businesses. That is one development… Unemployment increased but the opening of small businesses also went up," he added.
Meanwhile, Mr. Lopez said Metro Manila will continue its recovery even if Alert Level 2 is extended until the end of the year. Metro Manila is under Alert Level 2 until Nov. 30.
"Frankly, while there is that option and possibility, at Alert Level 2 we are like Alert Level 1. As we are saying, many businesses are already open. Christmas will be merrier. Social events are happening," Mr. Lopez said.
"You need not have 100% capacity because every establishment still needs to observe minimum public health protocols, especially in indoor activities," he added. — Revin Mikhael D. Ochave