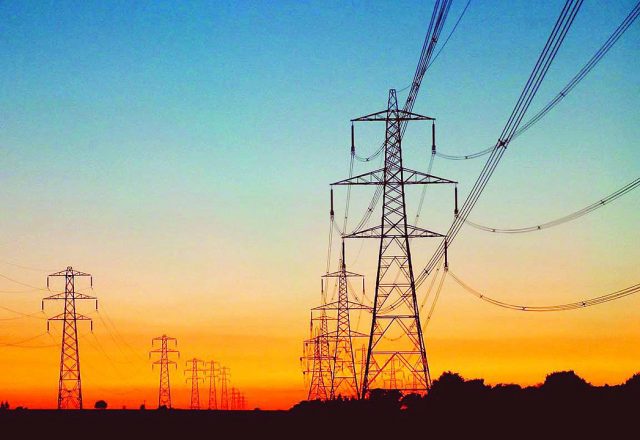 THE Philippine Rural Electric Cooperatives Association, Inc. (Philreca) said Tuesday that the tripping of a transmission cable in the Visayas drove up electricity rates in Panay and Negros.
"There has been a series of spikes in electricity rates in the Panay and Negros areas, not just those that are serviced by electric cooperatives (ECs) but even those areas under a private distribution utility," Philreca said in a statement.
"All areas experienced rate hikes because the root cause of this problem is not from the distribution sector, but because there was an unfortunate incident in the transmission sector — the Cebu-Negros 138 kV (kiloVolt) Line 1 tripped on June 15," it added.
The National Grid Corp. of the Philippines has blamed damage to the 138-kV submarine cable on dredging works conducted by Department of Public Works and Highways in Negros Oriental.
Philreca said the line damage halted the transmission of power supply from Cebu to nine ECs in Negros and Panay, and caused "imbalances" in the requirements of power providers in Region 6.
During this period, ECs spent more to procure power from the wholesale electricity spot market (WESM) as generators on Luzon went on preventive maintenance, according to the group.
It also noted that ECs incurred high line rental charges due to congestion issues arising from the cable outage.
The increases in generation and transmission charges were reflected in the electric bills of consumers from 10 ECs.
"What contributed to the spikes in electricity rates are all beyond the control of ECs; they are all pass-through charges that ECs are obligated to collect from consumers then remit to appropriate parties," Philreca said.
The Energy Regulatory Commission (ERC) has ordered the Philippine Electricity Market Corp. (PEMC), the governance body of the WESM, to halt the collection of congestion fees and other related charges from customers until the damaged cable is fixed.
The regulator also directed PEMC to refund the charges which have been billed.
Last month, the PEMC said it is working out the details of the refund with the Independent Electricity Market Operator of the Philippines (IEMOP).
On Tuesday, Philreca asked the House Committee on Energy to compel generation companies and the IEMOP through the PEMC to implement the ERC order. — Angelica Y. Yang