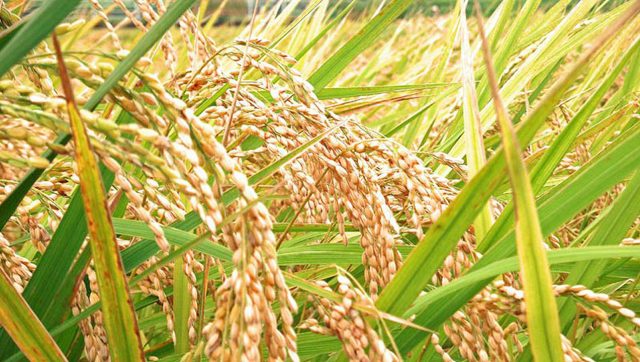 THE Samahang Industriya ng Agrikultura (SINAG), an agriculture industry association, said the farmgate price for palay, or unmilled rice, is at P10-13, well below production costs of about P15, and blamed the rice import policy for depressing farmer incomes.
SINAG Chairman Rosendo O. So said the low prices farmers receive for their crop "is the Department of Agriculture's failure. As if this is not enough, the DA even pushed for the eventual reduction of rice tariffs this year," Mr. So said in a statement Monday.  
President Rodrigo R. Duterte signed Executive Order No. 135 in May which reduced the most favored nation tariff rates on rice imports, both in-quota and out-of-quota, to 35% for one year.
Previously, in-quota rice imports were charged 40% while out-of-quota rice imports paid 50%.
"How can millers or traders afford to buy the fresh harvest of palay at P16/kg or P19/kg for dry palay, which would mean an operating cost of P32/kg of milled rice, versus the P23/kg landed cost of imported rice from China and Myanmar?" Mr. So said.
Citing data from the Bureau of Customs, Mr. So said rice import shipments since 2019 have topped 7.2 million metric tons (MT).
He said rice shipments during the nine months to September of 2.1 million MT have surpassed the import volume for 2020, which totaled 2.06 million MT. A total of 3.13 million MT of rice imports arrived in 2019.  
Mr. So added that the retail price of regular milled rice ranges from P38 to P42/kg, higher than the P27 to P30/kg recorded five years ago.
Meanwhile, Mr. So said the DA, along with the National Economic and Development Authority and Malacañang's economic team, should organize a purchasing drive for the domestic harvest.
"There is no other way. The DA should buy the palay. It cannot just let the local government units (LGUs) buy the palay from farmers in order to address low farmgate prices," Mr. So said.
"The DA's actions are bordering on criminal neglect. It should not burden other government agencies for their anti-farmer, anti-consumer and anti-Filipino stance in the past years," he added.  
Agriculture Secretary William D. Dar recently called on the LGUs of top rice producing provinces to purchase palay directly from farmers to address low farmgate prices.
Under Republic Act No. 11203 or the Rice Tariffication Law, the limits on rice imports were removed in exchange for importers paying a 35% tariff, the proceeds of which were to fund the rice industry's modernization.
Asked to comment, Agriculture Undersecretary Fermin D. Adriano said in a mobile phone message that the money used to import rice has come from the private sector since the rice tariffication law was passed, "unlike before… when government through the National Food Authority (NFA) had incurred a total debt of P170 billion."
"The Rice Tariffication Law liberalizes trade to stabilize rice supply and temper prices, and imposes tariffs which are plowed back via the P10-billion Rice Competitive Enhancement Fund (RCEF) to enable farmers to increase their productivity and incomes," he added. — Revin Mikhael D. Ochave