DoLE emergency funds now with regional offices; seeking P2B more for cash-for-work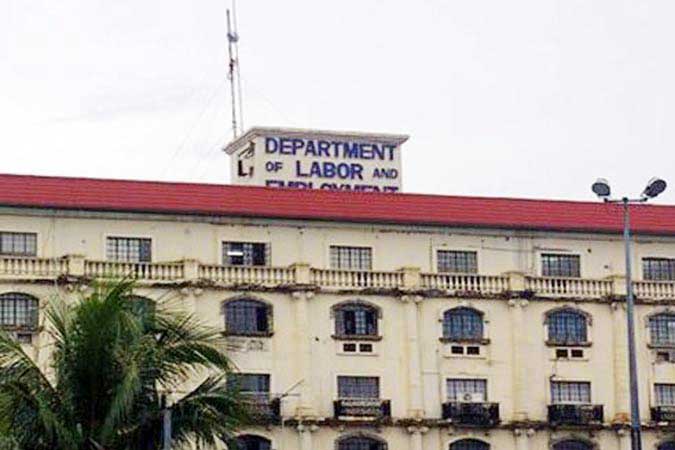 THE DEPARTMENT of Labor and Employment (DoLE) said it has distributed P13 billion to its regional offices, and is seeking P2 billion more to support a cash-for-work program, which budget officials said will be forthcoming once the original funds are spent.
"The P13 billion… has been obligated and downloaded to the regional offices," the Labor department's Information and Publication Service Director Raul M. Francia said in a Viber message on Sunday.
The P13 billion will help fund programs like the Tulong Panghanap-Buhay Para sa Ating Disadvantaged/Displaced Workers (TUPAD), which has an overall budget of P18 billion this year.
Mr. Francia said the request for the additional P2 billion "still stands."
The government is rushing to put together aid packages in light of the new lockdown to deal with the spread of the coronavirus Delta variant, including other forms of direct cash aid for poor people unable to work because of quarantine rules.
On Thursday, Department of Budget and Management Undersecretary Tina Rose Marie L. Canda said DoLE must first utilize the P13 billion in emergency funds before it asks for additional money. 
"They still have P13 billion from various emergency employment programs, so they can utilize (that) first, then afterwards, (if it is really not enough), then we can release an amount for their use," Ms. Canda said in an interview on CNN Philippines.
Ms. Canda specifically mentioned TUPAD, which provides temporary employment for displaced, underemployed, and seasonal workers for a minimum period of 10 days and a maximum of 30 days, depending on the nature of work to be performed.
Beneficiaries of the program will be hired for social, economic, and agro-forestry community projects such as the repair, maintenance, and/or improvement of common public facilities and infrastructure, tree planting, seedling preparation, and reforestation. 
In a briefing Tuesday, Mr. Francia said DoLE has "no more savings," and that only P4 billion remains in its budget for the TUPAD program.
On Wednesday, Mr. Francia said the department will allocate P2 billion from the TUPAD program for cash assistance to workers who will be affected by the two-week lockdown in the capital region and other areas while waiting for the Budget department's decision on its request for another P2 billion in cash aid. 
According to the request for P2 billion, the distribution will be: P776 million for workers in Metro Manila, P298.5 million in Central Luzon, P179.1 million in Calabarzon (Cavite-Laguna-Batangas-Rizal-Quezon), P159.2 million in the Western Visayas, P39.8 million in Northern Mindanao, and P537.3 million for other areas that may be placed under the strictest quarantine settings.
Mr. Francia added that the P2-billion budget, if approved, will benefit 398,000 workers with each to be given up to about P5,000.
The Labor department earlier projected that around 400,000 workers will be affected by the two-week lockdown. — Bianca Angelica D. Añago