Bureau of Customs beats July revenue target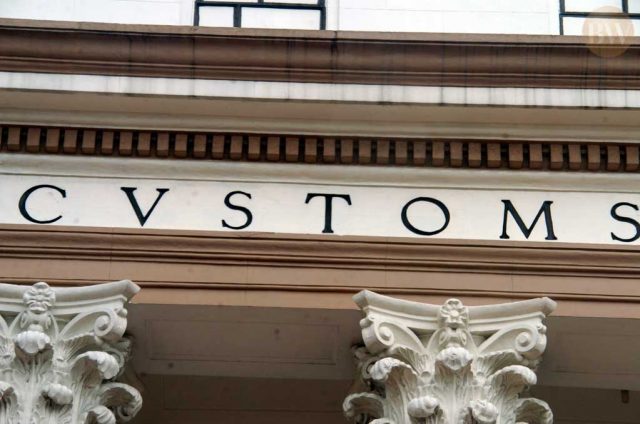 THE BUREAU of Customs (BoC) collected P58.183 billion in duties and taxes in July, exceeding a monthly target once again on improving imports, it said in a statement Monday.
Last month's performance exceeded the P53.751-billion target set for the month by 8.2%. It also beat the P49.82 billion year-earlier total by 16.8% and the P52.17 billion collected in June by 11.5%.
The BoC said 14 of its 17 collection offices met their targets — Aparri, Batangas, Cagayan De Oro, Clark, Legaspi, Limay, Davao, Manila, Ninoy Aquino International Airport, San Fernando, Subic, Surigao, Tacloban and Zamboanga.
In the year to date, the bureau collected P359.93 billion, or 4.15% ahead of the target pace for the seven months to July and also 4.2% more than the year-earlier total.
"The bureau continues to prove the intensified collective efforts of all ports this year, not to mention, the improvement of volume of imports while maintaining border security and facilitating trade," the BoC said.
The seven-month total accounted for 58% of its P620-billion target for 2021.
At the 117th anniversary celebration of Bureau of Internal Revenue (BIR) Monday, Finance Secretary Carlos G. Dominguez III stressed the need for tax-collecting agencies to meet or exceed, their revenue goals to support the government at a time of increased spending for the pandemic.
Mr. Dominguez challenged the BIR to exceed its P2.081-trillion target for the year to help ensure the economy recovers.
"This is my marching order to the men and women of the BIR: go for the gold. I urge the agency to not just meet, but exceed its collection targets this year and beyond," he said in his speech.
"There is no room for our revenue efforts to fail. To win this battle for our economic recovery, everything depends on the bureau's success in raising much-needed revenue," he added.
The BIR collected P1.034 trillion in the first half, beating its P1.018-trillion target for the period by 1.61%.
The government budget this year is P4.5 trillion, with P2.88 trillion to be funded via revenue from tax and other sources. The remainder will raised through debt.
Tax collections fell last year after the pandemic weakened consumption during an economic downturn. — Beatrice M. Laforga