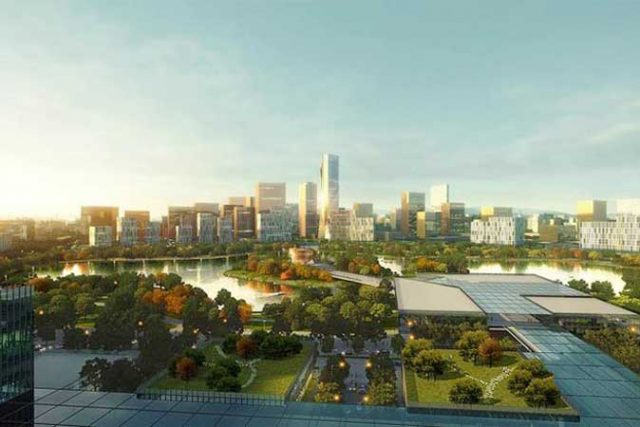 THE Bureau of Customs (BoC) ordered the goods of registered locators in New Clark City undergo inspection, and required shippers to coordinate movements with the bureau and obtain transit permits. 
Joint Memorandum Order (JMO) 01-2021 issued by the BoC and Bases Conversion and Development Authority (BCDA) on June 10 laid down guidelines and safeguard measures covering the movement of goods by locators in New Clark City. 
Since the New Clark City is newly established, the BoC had to issue new rules covering the movement of goods in the zone since this was not covered by the guidelines for Clark Freeport and Special Economic Zone, Customs Assistant Commissioner Vincent Philip C. Maronilla said by phone Thursday. 
"Because they are going to operate, build structures and there's business activity already, we needed to issue a JMO on all Customs practices with the BCDA, (similar to our processes in) other freeport areas as well," he said. 
Mr. Maronilla said the bureau regularly issues these orders for new economic zones to formally establish its audit powers over locators and ensure that Customs laws are observed. 
"A lot of locators are looking for a definite rule on how to go about their import business with New Clark City," he added. 
Under JMO 01-2021, duties and taxes will not be collected from goods going into the New Clark City, but Customs is requiring prior coordination by locators with the bureau when they are shipping goods. 
There should also be a dedicated loading and unloading bays in secure areas, monitored by closed circuit television (CCTV). 
Imported items require goods declarations for admission. This, along with other requirements, should be electronically lodged with the agency and the New Clark City, according to the JMO. 
In moving goods within the city, the estate manager has the authority to monitor their status and report to the BoC accordingly. 
Transferring goods from the New Clark city to another free zone requires a transit permit, while those coming from a different customs territory will be subject to "non-intrusive inspection" at the Customs clearance area. 
"In cases where the image analysis inspectors determine that further physical examination shall be conducted, the physical examination shall likewise be conducted at the Customs clearance area," according to the JMO. 
For consumption goods such as agricultural products, physical examinations can be done at the locator's site to prevent possible damage or deterioration of goods. 
Locators also have to keep three years worth of records of all their activities, including the goods they imported, since Customs has the power to conduct post-clearance audits. 
"Failure to keep the required records shall constitute a waiver of the right to contest the results of the audit based on records kept by the bureau," it said. — Beatrice M. Laforga