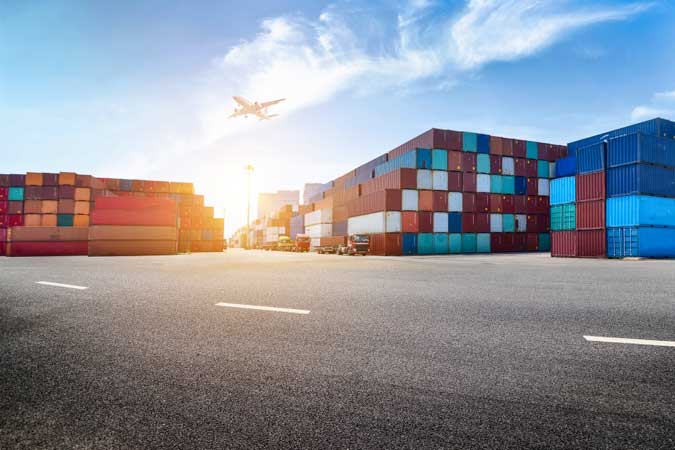 THE STRONG economic rebound expected by the Asia-Pacific Economic Cooperation (APEC) bloc this year is facing downward pressure due to the rising case counts in many countries, APEC said in a report.
In its Regional Trends Analysis paper released Thursday, APEC's Policy Support Unit raised its gross domestic product (GDP) forecast for the region to 6.3% from the 5.7% estimate it issued in February, with economic activity expected to pick up.
"The near-term economic outlook points to higher APEC GDP growth this year, with the expected strong increase in domestic and global activity, as pent-up demand is unleashed following a year of subdued spending due largely to COVID-19 (coronavirus disease 2019) related movement restrictions," it said.
The development of COVID-19 vaccines also generated optimism, it said, supporting expectations that economic recovery will be more sustainable.
The region's GDP contracted 1.9% last year.
Economic growth beyond 2021, however, is expected to slow to 4.4% in 2022 and further to 3.4% in 2023, APEC's policy unit said.
Denis Hew, the unit's director, said much uncertainty clouds the region's outlook as many economies experienced renewed spikes in new infections and are still struggling to contain the spread of the virus.
"There's a downside risk. We are cautiously optimistic. We are expecting a strong recovery this year but at the same time, we know that in many economies, there's been a resurgence of these cases that led to partial or economy-wide types of lockdowns. That's something we need to watch out for," Mr. Hew said in a briefing Thursday.
"This kind of situation will lead to a lot more uncertainty, will lead to less investment activity and that could have an impact on the economic recovery. The only way to contain the pandemic is to get as many people as possible vaccinated," he added.
APEC has 21 members: the Philippines, Australia, Brunei, Canada, Chile. China, Hong Kong, Indonesia, Japan, South Korea, Malaysia, Mexico, New Zealand, Papua New Guinea, Peru, Russia, Singapore, Chinese Taipei, Thailand, the United States and Vietnam.
The Philippines is among those experiencing a fresh surge in COVID-19 cases starting March, which prompted the government to raise the quarantine setting in Metro Manila and nearby provinces to curb the spread and prevent the health systems from collapsing. New cases have declined since then and lockdowns were eased in mid-May.
The report laid out a near-term outlook for the region with a scenario of governments continuing with their fiscal support to buoy a recovery, and central banks complement this action with monetary policy accommodation.
APEC's public support unit said setbacks in production and investment, reduced jobs and wages as well as the expected unwinding of fiscal stimulus packages will slow growth in 2022-2023.
"Scaled-down fiscal support is projected as governments balance between reining in the fiscal deficit incurred to counter the pandemic shock in 2020 and redirecting support toward the hardest-hit but employment-generating firms," it said.
The pace of economic recovery will vary across the region because of unequal access to vaccines and the pace at which economies can roll out their inoculation programs. It said the majority of APEC economies can only achieve her immunity by mid-2022 while others might do so by year's end.
"The weakness in investment, which is projected to extend to 2021, could also affect growth. Greenfield investments are expected to remain at reduced levels as elevated uncertainty prevents investors from committing capital for new projects," it added.
To sustain recovery, it said APEC members should continue its efforts in containing the pandemic through testing, contact tracing, isolation and treatment while herd immunity is not yet achieved. Government support will still play a key role in recovery while public health expenditures should remain a priority to boost health systems.
Meanwhile, inflation is expected to average at two percent this year, up from 1.5% in 2020. APEC said the rate is still manageable, giving enough room for monetary policy to remain accommodative. — Beatrice M. Laforga