Gov't sees digitization of property valuation boosting LGU revenue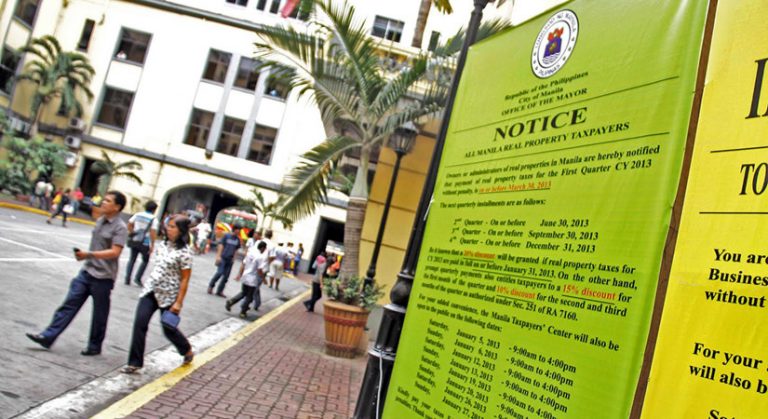 THE Department of Finance (DoF) said the revenue-generating capacity of local government units (LGUs) is expected to receive a boost when the property valuation system is digitized.
"The Local Governance Reform Project (LGRP) will certainly help boost the revenue collection capacity of our local government units by adopting new digital tools and bolstering institutional development and policy support for property valuation," Finance Secretary Carlos G. Dominguez III said in a statement Tuesday.
President Rodrigo R. Duterte issued Administrative Order No. 40 late last month creating the interagency governing board (IGB) to provide policy direction and serve as an oversight body for the project. It held its first meeting Tuesday to designate official representatives to the board, identify the project's target outcomes and monitor progress.
The IGB is chaired by Mr. Dominguez, with the board consisting of officials from the National Economic and Development Authority, the Departments of Budget and Management, Information and Communications Technology, and the Interior and Local Government; as well as Asian Development Bank (ADB) Director Jose Antonio Tan III and other officials from the DoF.
Mr. Dominguez said the board should aim to help LGUs improve their services and make them more accountable, efficient and transparent.
"The undertaking we embark on today moves forward the process of devolution envisioned in the Local Government Code of 1991," he told the board during the meeting.
"The measures that we will be undertaking through the Local Governance Reform Project will be fully functional and irreversible," he added.
The Bureau of Local Government Finance will be the program's main implementing body; other agencies with a role include the Bureau of Internal Revenue and the other IGB agencies.
The program was supported by a $26.53-million loan from the ADB signed in July.
The loan's stated objective is to improve real property tax collection via valuation reform and the adoption of digital tools for reporting and updating tax maps and property valuation tables.
Reforming the real property valuation system to strengthen LGU revenue is part of the government's Comprehensive Tax Reform Program.
The House of Representatives approved its version of the proposed Real Property Valuation and Assessment Reform Act on third reading in November 2019, while the Senate version is still in committee. The bill is among the priority measures that the executive and legislative branches hope to pass before Congress adjourns in June. — Beatrice M. Laforga