Water districts keen to tap expanded LGU budgets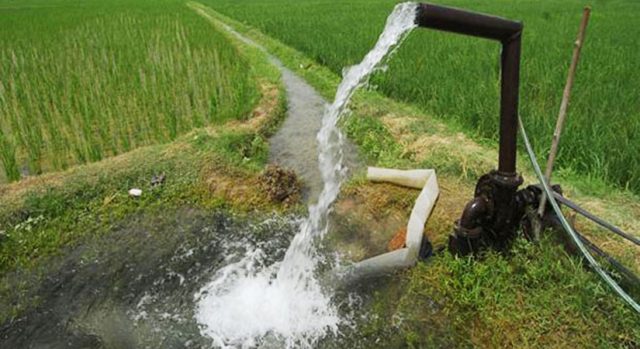 LOCAL GOVERNMENT UNITS (LGUs) need to collaborate more with local water districts for the effective use of additional funds to be released via the implementation of the Supreme Court's Mandanas ruling next year.
Carlos N. Santos, Jr., Santa Maria Bulacan Water District general manager, said during a recent webinar organized by the Philippine Institute for Development Studies that local water districts are concerned about how to fund their water source development projects, facilities expansions, and investment requirements for sanitation.
"Funding for these programs is not easy to acquire and takes time as well. Local water districts can no longer rely solely on their annual revenue for operations to support these capital-intensive activities" Mr. Santos said.
Set to take effect in 2022, the Mandanas ruling expands the LGU share of National Government revenue, adding funding to their internal revenue allotments (IRA).
According to Mr. Santos, some of the objectives included in the Philippine Development Plan 2017-2022 and the Philippine Water Supply and Sanitation Master Plan 2019-2030 need major capital investments each year.
"It would be music to the ears of local water districts to partake in the anticipated increase (in the) IRA of LGUs brought about by the Supreme Court ruling. It would be beneficial to local water districts as this would be a source of 'free' funds," Mr. Santos said.
Aside from concerns on funding, Mr. Santos said it is difficult to align the regulatory parameters as they concern private and non-profit operators, including local water districts and water utilities operated by LGUs.
"Some water districts are not actually performing well and fall short of their mandate to provide safe and potable water, which may affect the national targets on water supply and sanitation," Mr. Santos said.
"There is also a need to expand the water supply distribution system to provide enough water to the population and to develop and construct collection treatment and disposal facilities for wastewater," he added.
BusinessWorld solicited comment from the Local Water Utilities Administration (LWUA), which had not responded at deadline time.
The LWUA is a government-owned and -controlled corporation that promotes and oversees the development of water systems in provinces and towns outside Metro Manila. — Revin Mikhael D. Ochave