DTI makes tax pitch to Japan auto wiring firms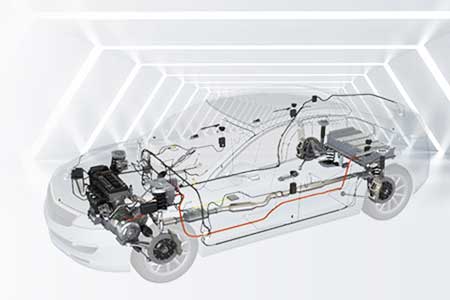 THE DEPARTMENT of Trade and Industry (DTI) said it has been promoting the new tax regime to attract investment from Japanese manufacturers of auto wiring harnesses.
The DTI held a virtual roundtable with six Japanese companies Tuesday for potential expansion projects and new operations in the case of companies that have not decided to locate in the Philippines as yet.
Some of the companies "are still completing their expansion and diversification plans," DTI Special Trade Representative Dita Angara-Matha said in a statement Thursday.
Wiring harness manufacturing qualifies for incentives like income tax holidays under the recently signed Corporate Recovery and Tax Incentives for Enterprises (CREATE) Act, Trade Undersecretary Rafaelita M. Aldaba said.
CREATE cuts corporate income tax and rationalizes incentives, making them more time-bound and performance-based.
Executives from two firms that have already committed to building wiring harness plants in the country attended the meeting. Sumitomo Wiring Systems, Ltd. announced in September that it broke ground on a new factory in Pangasinan, while Yokowo Co., Ltd. said it will invest P230 million in a Bataan facility.
The Philippines exported almost $1.9 billion worth of wiring harnesses last year, almost half to Japan, Trade Secretary Ramon M. Lopez said.
"With wiring harness applications expanding beyond the automotive industry to the telecommunications, aerospace, medical fields, and other ICT areas, support for upgrading Philippine-based wiring harness operations have become all the more imperative," he said.
"The total collective value of the new and expansion investment projects from this group of Japanese locators is conservatively estimated at P10.5 billion. Additional jobs created by the same investments are projected to reach 18,650." 
Separately, Manila Economic and Cultural Office Chairman and Resident Representative Angelito Banayo said in a forum in Taipei that the Philippines is seeking partnerships with Taiwan businesses in manufacturing, infrastructure investments, and information communications technology.
"With experts projecting Taiwan's economic growth at 4.64% this year, I believe greater cooperation and partnership with Taiwan's businesses would be a good platform to launch a comeback as the pandemic hopefully subsides," he said. — Jenina P. Ibañez