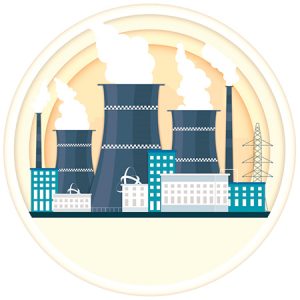 A PROPOSED executive order (EO) on nuclear power is now with President Rodrigo R. Duterte awaiting his signature, his spokesman said Tuesday.
In a statement, the President's Spokesman Salvador S. Panelo said that the proposed EO on the use of nuclear power as an energy source is being reviewed by the President after having been coursed through the Office of the Executive Secretary (OES). It had been drafted by the Department of Energy (DoE).
"The proposed EO was submitted by the OES to the President on Feb. 20, 2020. It has not been approved yet," he said.
Nuclear energy was discussed in Monday night's Cabinet meeting, where Mr. Panelo said Energy Secretary Alfonso G. Cusi "sought the approval of the issuance of a proposed executive order for the inclusion of nuclear power in the country's energy mix as the Philippines is expected to (experience) rapid growth in electricity demand, in which a 24/7 power (source) is essential and necessary."
No details were available on when the EO will be signed or what its contents are.
Mr. Panelo also said the Cabinet did not discuss the revival of the Bataan Nuclear Power Plant, which was mothballed in 1986 by President Corazon C. Aquino.
In October, the DoE said it will submit a plan to the United Nations' International Atomic Energy Agency on revisiting nuclear energy.
Mr. Cusi has long advocated nuclear energy to address the energy shortage, adding that nuclear power is cheaper and sustainable compared to coal and fossil fuels. — Gillian M. Cortez