Home
The Nation
DoJ says CoA can audit Red Cross funds from government   
DoJ says CoA can audit Red Cross funds from government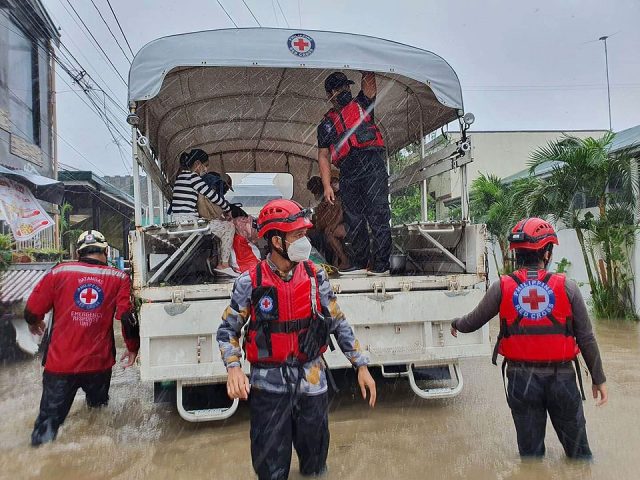 JUSTICE secretary Menardo I. Guevarra said public funds received by non-government organization Philippine Red Cross (PRC) can be examined by the Commission in Audit (CoA). 
"The Constitution is clear on the scope of the mandate of the CoA… (which) includes the audit of accounts pertaining to the use of funds received as subsidy or equity, directly or indirectly, by non-governmental entities from the government," Mr. Guevarra said in a Viber group message to reporters on Monday.   
CoA said on Sept. 3 that it has no authority to audit a non-government humanitarian organization like the Red Cross after President Rodrigo R. Duterte ordered a fund review as he accused Senator Richard J. Gordon, who chairs the PRC, of using the organization's funds for his previous election campaigns.   
Mr. Gordon is chair of the Senate Blue Ribbon Committee, which is currently conducting an investigation of questionable pandemic supply contracts to a company with links to a former economic adviser of Mr. Duterte.    
Mr. Duterte also threatened to stop all transactions of the government with the PRC if it does not submit its financial records for audit.  
In a statement on Sunday, the PRC said it "has faithfully accounted for the use of such funds in compliance with the donor agencies' liquidation and reportorial requirements," and that the donor government agencies are "subject to annual audit by the (CoA)."  
PRC said the Office of the President can obtain the donation reports directly from the government agencies, and audits from the CoA.   
PRC has also previously said that it is being audited by an international firm.   
Mr. Guevarra, however, said the PRC "is expected to manage its funds, whether private or public, in accordance with standard accounting methods and in pursuit solely of its statutory objectives."  
"It is also duty-bound to submit an annual report of its activities and financial condition to the President of the Philippines as its honorary president," he added.   
Mr. Guevarra said he believes the PRC, CoA, Mr. Duterte, and all those concerned "will resolve these issues in a most cordial and professional manner." — Bianca Angelica D. Añago