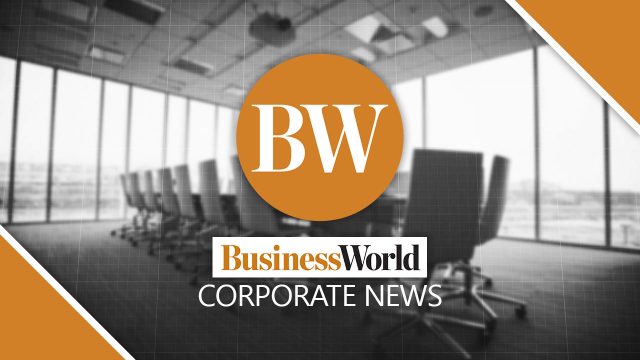 THE ENERGY department dismissed concerns about Udenna Corp.'s purchase of the Malampaya deepwater gas-to-power project after a senator repeatedly raised issues about its financial capacity.
Energy Undersecretary Felix William B. Fuentebella said the context needed to be placed in proper perspective after Senator Sherwin T. Gatchalian called Udenna out on Friday for its debts and cash problems, which led to the suspension of its casino project.
Mr. Fuentebella told BusinessWorld via call on Friday that the casino issue was of no concern to the department because it was under a different consortium. "We don't know anything about casinos. Our only focus is the energy issues."
The company behind the acquisition of a 45% stake in the Malampaya project is Udenna subsidiary UC Malampaya Philippines Pte. Ltd., while the casino project is under a separate subsidiary, PH Resorts Group Holdings, Inc.
There is no problem, said Mr. Fuentebella, because the department is evaluating if the same corporation can perform the same rights and obligations to promote energy security.
"We have been consistent with our evaluation because our mandate is to protect the Filipinos' interest through energy security," he said.
Mr. Gatchalian, on the other hand, was skeptical of the qualifications of the heavily indebted company.
"This is a red flag," the senator said in English and Filipino in a statement. "First, the acquisition [by the] Udenna Corp. unit of Chevron [Corp.]'s 45% stake in Malampaya was largely financed by loans. Now, Udenna wants to have the operating interests by acquiring Shell's stake."
Mr. Gatchalian was referring to the other 45% stake in the Malampaya gas field or Service Contract 38 held by its operator, Shell Philippines Exploration B.V. (SPEx). If completed, it will allow Dennis A. Uy's group to take control of the project.
In May, Shell Petroleum NV signed an agreement with Malampaya Energy XP Pte. Ltd. for the sale of its 100% shareholding in SPEx to the Udenna unit.
"Malampaya is no ordinary asset. We have to make sure that any transaction should go through a thorough review and due diligence by the government to assure the Filipino people that whoever is going to step in is highly qualified, competent, and can deliver electricity," he added.
The Malampaya project supplies close to 26% of the power needed in Luzon or the requirement of about 3.7 million households.
Mr. Fuentebella said that his only concern was whether the rights and obligations of the service contractor could be fulfilled.
"Shares transfer is not covered by our circular, still, because it may affect the nature of how the corporation works, we entered into the fray and evaluated," he added.
He also said that although there were changes in the corporation's shareholders, "it's still the same animal," noting that the people operating and running the offshore Palawan project are still the same.
Mr. Gatchalian, who chairs the Senate energy committee, cited reports that foreign banks will finance the acquisition of SPEx. He claims that these are the same set of lenders behind Udenna's takeover of Chevron's stake for $565 million (P28.7 billion) that was closed in March 2020. — Alyssa Nicole O. Tan