Delivering timely digital solutions through upskilling talent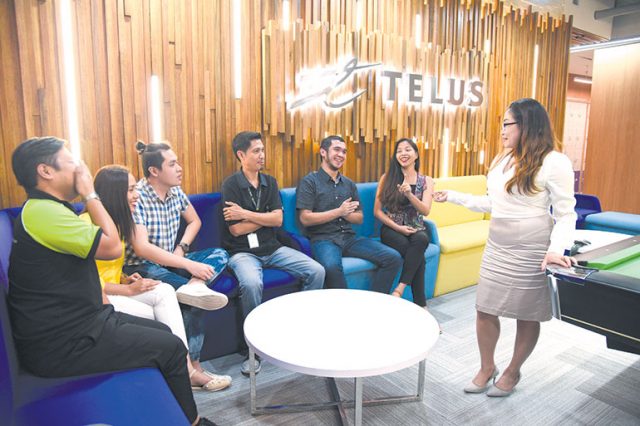 In bringing efficient, secure digital solutions, TELUS International Philippines banks on empowering people
As it forced many organizations to work remotely, the COVID-19 pandemic stressed the need to adapt to digital transformation while ensuring the security of data and information within organizations.
However, as many had to quickly put solutions in place to remain connected to the business, their customers, and to one another, shifting to a digital environment has not been smooth and fully secure for all organizations.
As TELUS International Philippines' Vice-President for Digital Solutions Nalakumar "Nala" Rs observed, such a rush for business continuity led many to make difficult trade-offs, especially with expediency more prioritized over cybersecurity.
Some organizations were observed to have resorted to unencrypted videoconferencing technologies and personal devices with unsecured logins, unapproved apps and file-sharing tools, while risk policies were relaxed or ignored under the extenuating circumstances.
"That's how you end up with a very poor long-term design and an equally rushed, unmanageable short-term solution. In short, you get into the band-aid business," Nala added.
Understanding this accelerated need for digitalization businesses were forced into, TELUS International Philippines, a leader in providing customer experience (CX) and digital solutions, empowers its clients to ride the digital shift efficiently yet securely through its timely, digitally-enabled CX and business solutions.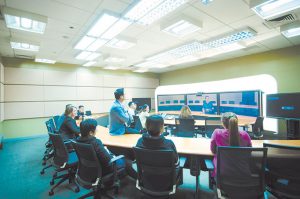 With a wide and highly recognized presence globally, the company provides its services to industries such as technology and games, communications and media, e-commerce and fintech, travel and hospitality, and healthcare, among others.
These services are backed by the company's highly skilled workforce, coupled with its efforts to incorporate cybersecurity and data security in all aspects of the employee experience and the customers' journey.
Aside from amplifying its infrastructure to accommodate remote workforces and ensuring employees are safely working from their homes through secure devices and networks, TELUS International Philippines is focused on building what the company calls a 'human firewall' by expanding the digital enablement skills of team members.
"It is essential for a company to recognize that their team members should be the greatest human firewall that they invest in," Nala said. "That includes efforts in doubling down on security awareness training and keeping them informed about evolving threats. They're the frontline and the best line of defense for the company and for our clients."
He added that educating the 'human firewall' within organizations — running phishing simulations to measure at-home performance against in-office performance, for instance — is the first step in building out a longstanding blueprint for secure remote work.
For its part, TELUS International Philippines is boosting its workforce through training and upskilling, making sure they are not caught flat-footed in the face of more sophisticated technologies and platforms.
"Just as it's more efficient and cost-effective to retain existing customers than to acquire new ones, retaining your team members is an equally important approach — especially when specialized skills are so hard to come by," Nala said.
Particularly, the digital solutions provider creates a culture of learning within its workforce by making skills development accessible and a part of regular performance discussions.
"By integrating the development of skills like coding and empathy into individual employee goals and enhancement programs, companies can support the prioritization of skill development," Nala noted.
A part of creating this learning culture is encouraging peer-to-peer education, where employees within their virtual or physical workspaces get to learn from each other.
"Internal workshops and seminars taught by peers serve valuable purposes, including team-building and skill-sharing," Nala shared. "This is a time for workers to share knowledge and best practices, which in turn can boost collaboration and build engagement across the organization."
With learning-by-doing considered vital in the digital CX industry, skill trials such as hackathons and innovation labs are also a vital part of learning at TELUS International Philippines.
"Conducted in the spirit of education and innovation, these types of events can really boost collaboration and create a sense of belonging," Nala added. "Since there are no real-world consequences if a mistake is made and the activities are designed to bring out their talent for creative innovation, team members will feel more secure about putting their new knowledge into practice."
With seven dynamically designed CX and IT delivery centers across the country, TELUS International Philippines is dedicated to engaging its people in serving global clients by creating sound and inspiring work environments.
The company's workspaces, located in accessible points in the country's metropolitan areas, are integrated with amenities and themed rooms that promote work-life balance and enable engagement among team members. This is coupled with special interest groups that conduct workshops, competitions, and other activities where employees can further enjoy experiences that complement the brand's fun and vibrant culture.
With this defining work culture, along with competitive salaries and benefits, TELUS International Philippines continues to welcome talented individuals who can contribute to delivering efficient and secure IT and CX solutions.
The latest career opportunities at TELUS International Philippines for CX professionals and IT-tech experts can be explored by visiting telusinternational.avature.net/careers.