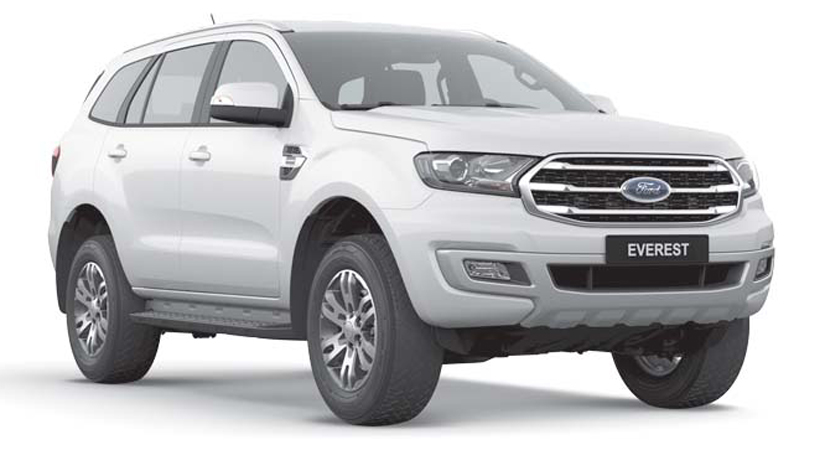 Ford PHL adds new Everest variant
FORD PHILIPPINES grows its SUV lineup with the addition of a new Everest variant.
The new Ford Everest Trend bears a new front grille, rearview camera, power liftgate, LED projector headlamps with daytime running lamps, and additional driver knee air bag to bring the total to seven.
Said company Managing Director PK Umashankar in a release: "We are expanding our SUV lineup to provide customers with another reliable Ford Everest variant that suits their diverse needs and lifestyles. The new Everest Trend comes with features… that make it one of the most competitive and feature-packed mid-size SUVs for its pricing."
The new Everest Trend is powered by Ford's proven 2.2-liter TDCi diesel engine delivering up to 160ps and 385Nm of torque. Mated to a six-speed automatic transmission, it "offers power and smooth acceleration while staying fuel-efficient."
The variant also comes with 18-inch alloy wheels, rain-sensing wipers, power folding and power adjustable mirrors with side-turn indicators, side steps, roof rails, and front and rear splash guards. It also boasts leather seats, an eight-inch color touchscreen, USB ports, as well as SYNC3 with Apple CarPlay and Android compatibility. SYNC is Ford's voice-activated system that allows ease of access to the vehicle's entertainment system and connected devices while driving on the road.
The new Everest Trend also has DATs and safety features which include cruise control, electronic stability control with anti-lock brakes, electronic brake-force distribution, roll stability control, and hill launch assist.
The variant is available in all Ford dealerships nationwide with a starting retail price of P1.738 million. It comes in four colors: Absolute Black, Aluminum Metallic, Arctic White, and Meteor Gray.
---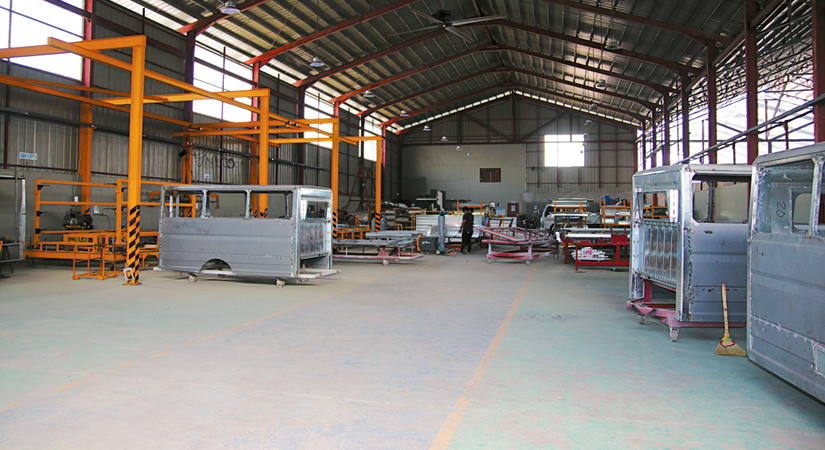 Autoitalia to assemble Piaggio Ape locally
LAST FRIDAY, a ceremonial signing of a technical licensing agreement to assemble CKD (complete knocked-down) kits happened at the Manila Golf and Country Club between Autoitalia Philippines Enterprises, Inc. and Piaggio India.
The deal "aims to change the light commercial vehicle landscape in the Philippines by providing an innovative platform to all transport, mobile businesses and delivery needs," said Autoitalia in a release.
The contract paves the way for Piaggio's three-wheeled vehicles to be registered to the Board of Investments (BoI) under Executive Order (EO 156) or the Motor Vehicle Development Program (MVDP) to assemble, manufacture and distribute the same to the Philippine territory. These will be in a (CKD) state of importation from Piaggio Vehicle Private Limited (PVPL), Inc. in India and subsequently provide Autoitalia the opportunity to export the products to ASEAN countries like Laos and Cambodia.
The signing of technical licensing agreement gives Autoitalia the privilege to do both domestic and export sales, and open ownership to Piaggio for infusion of capital. The joint venture and Autoitalia will remain domestic oriented.
Autoitalia will be licensed to assemble and distribute Ape vehicles in the ASEAN and other territories agreed upon.
Regional value content (RVC) is 40%, meaning that this percentage of CKD components should come locally or be sourced from the ASEAN region. This would allow exports to ASEAN territories to use the duty-free ASEAN rate. This would mean that Piaggio would have to do sourcing and manufacturing and assembly operations including painting and welding of major components of the vehicle here.
Present during the event were the top executives from Piaggio India, Autoitalia and BoI in the Philippines: Autohub President and CEO Willy Tee Ten, Senior Vice-President and Group General Manager Miguelito Jose, PVPL Vice-President for Export Sudhanshu Agrawal, Piaggio Group Country Manager for Export Sales Sunil Singh, DTI Undersecretary and Chief of Staff Rowel Barba, BoI Governor Angelica Cayas, Executive Director of Industry Development Services Ma. Corazon Dischosa, Director for Manufacturing Industries Service Evarise Cagatan, Industry Development Group of Manufacturing Industries Service Lourdes Chan, and Chief Investments Specialist of Manufacturing Industries Service Melania Dingayan.
Also present were members of SBH Virgo Corp.: owner of the facility to rent for the assembly plant Richard "Dennis" Hain, SBH Virgo incorporator Dondon Hain, SBH Virgo Sales Executive Bong Baetiong, and SBH Plant Specialist and Product Development Associate Joven Tabarangao.
Currently, Autoitalia has dealers located in Tagaytay, Cavite, Pampanga, Dumaguete, Cebu, Bohol, Davao, Cagayan de Oro, and Zamboanga — with plans to open in more locations nationwide.